A head start in electrical engineering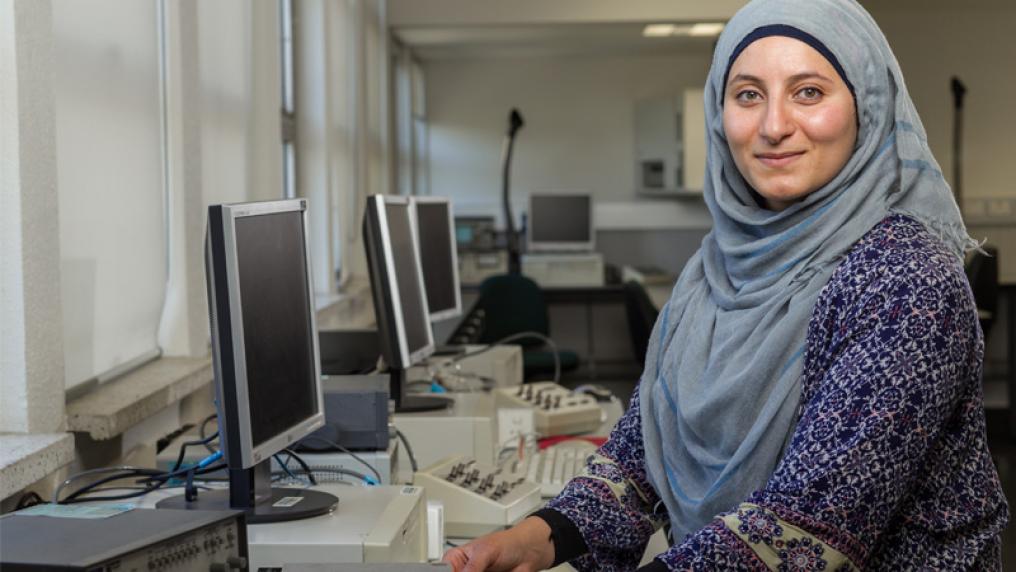 While studying I gained part-time work in electrical planning with Australian Energy Marketing Operator via the program and then found a position as an undergraduate planning engineer
Fatima Osman
Bachelor of Engineering
VU's industry links and student support services helped engineer Fatima Osman find work before she even graduated.
"My parents migrated to Australia from Lebanon in the '60s. Both missed out on an education so they empowered us to pursue studies and contribute to society. I chose engineering as I always had an interest in science and not many females work in the profession.
The counsellors in VU's career mentoring program helped me with CV writing and building industry links. While studying I gained part-time work in electrical planning with Australian Energy Marketing Operator via the program and then found a position as an undergraduate planning engineer, working on the Victorian Transmission network. Both of these experiences were very valuable in establishing my career and implementing the theory learnt during my classes in a practical way.
Since graduating, I've worked on many major and diverse projects, including being assigned as the primary engineer of the redevelopment of Richmond Terminal Station which supplies one third of Melbourne's CBD electricity. I currently work as a technical standards engineer at AusNet Services."
Fatima is now an Asset Investment and Consulting Engineer at AusNet.
Course studied
Bachelor of Engineering (Electrical and Electronic Engineering)