A bridge between design & management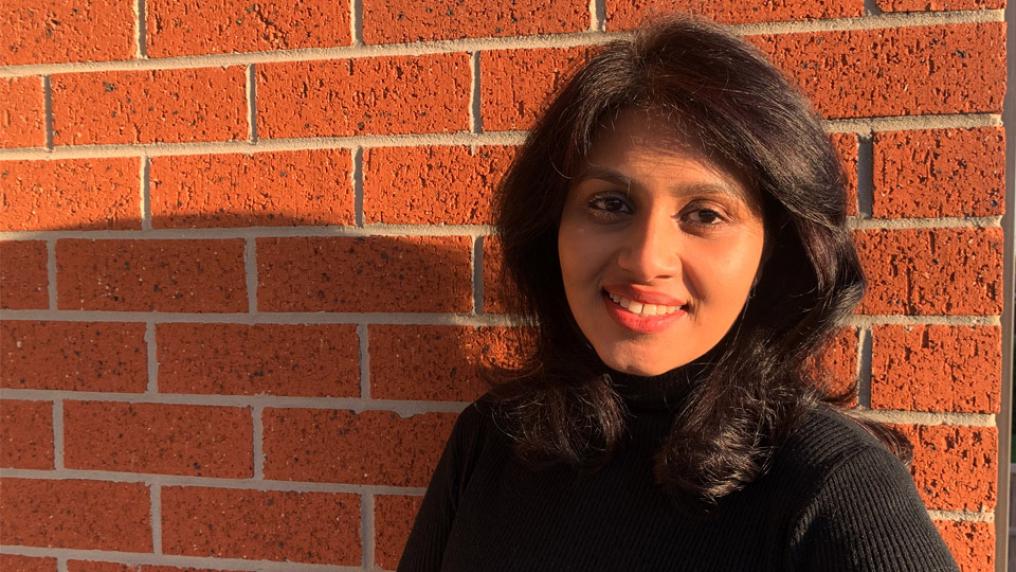 Throughout the Masters, we learnt about the importance of consulting and engaging clients, consumers, and relevant stakeholders from various cultures, and the impact this has on the success of any project.
Jessica Sundeep
Master of Project Management
As a junior architect working on the construction of Hamad International Airport, Doha, Jessica Sundeep developed a deep appreciation of project management: how issues can come to light, and how remarkable it is when teams can achieve their shared goals. With life and work experience in India and Australia, in 2020 Jessica took the next step towards a career in project management, enrolling in a Master of Project Management at Victoria University.
"I've been interested in architecture since childhood. After completing my degree in architecture, I moved to the Middle East to work as a junior architect during the construction of the Hamad international Airport in Doha, Qatar.
"My firm worked on the interior design of the airport; it was a complex project. There were moments where teams didn't get along, leadership issues came to light, and supervisors balanced individual priorities and opinions.
"I developed a thirst to understand more about how opinions, choices and perspectives contribute to the development of projects. I began to appreciate how remarkable it is when individuals, with a variety of mindsets, can collaborate and achieve the desired outcome of their hard work.
"It was at this time that I got pregnant. My partner and I chose to leave our jobs as didn't want to raise our children in such a hectic environment. We packed up and moved back to India, where, as you might expect, life transpired, and the years flew by.
"Our children began schooling, and after a few years, we decided to move to Australia."
Returning to study
"In 2020, after completing a short course, I decided it was the ideal time to pursue studies in project management. Choosing the Master of Project Management at Victoria University was an immediate decision. As a mother of two, I found the Block Model program to be a good fit for my schedule, and the online evening sessions made it easy and convenient.
"I had a gap in my career, and moving into an entirely new environment made me feel apprehensive at first. However, everyone I interacted with at VU – from the admissions department to the support staff – has been really considerate, with clear guidance. Everyone has been understanding, polite, and patient, at the same time upfront about any situation, and eager to assist, which was comforting and immediately put me at ease.
"Our classes had a small number of students. It was difficult to go unnoticed, as I generally attempt to do. In each unit we completed group work, with assigned teams. The group tasks have been the most challenging – and the most rewarding – aspect of the course. Everyone had a chance to grasp what it means to lead, with leaders given significant tasks. The professors would also help us with any problems we had in our groups. The professors were extremely kind and understanding and all exhibited cultural awareness. Every professor's aim was to bring out the best in every student.
"Most of my classmates had a lot of expertise and practical experience in their fields, and they brought that insight to group projects and class discussion sessions with our professors. It was also helpful to have guest speakers come in and talk about their own experiences and the industry.
"After each unit, we had the opportunity to anonymously share thoughts and give feedback on the unit's strengths and weaknesses and recommend possible changes. We've seen the results of that input in action throughout the course. The expression 'walking the talk' comes to mind."
The VU Block Model
"I believe the Masters has deepened my knowledge and given me the confidence to handle any circumstance that may arise.
The Block Model, kept us on our toes and engaged, with two units at a time, which helped me focus. I learned how to better manage my time and communicate confidently. I'm more equipped to deal with the pressures and constraints of fast-paced projects.
"Being at VU has laid the foundation for me to keep expanding my capabilities, especially with the evolving nature of the profession. It has offered me the platform for self-improvement: with leadership, professional growth, workplace communication, opportunities for future education, and career ambition. It has further driven me to assess my skills, strengths, goals, and weaknesses in a new light, and it has inspired and challenged me in ways I did not expect.
"VU has been a great place for networking, uncovering career interests, and most importantly, has boosted my self-esteem."
Cognitive flexibility, creativity & persuasion
"I hope to employ the knowledge I've gained and my familiarity with abstract concepts and social interaction to bring about value in the construction and architecture industry.
"In my experience, architects and project managers embrace three essential skills: cognitive flexibility, creativity, and the art of persuasion.
"In architecture, the most important factors are often the abstract form and function of the building and their relation to the environment. Cultural and international influences are often overlooked or misinterpreted.
"Throughout the Masters, we learnt about the importance of consulting and engaging clients, consumers, and relevant stakeholders from various cultures, and the impact this has on the success of any project.
"Most of the challenges in architecture and construction: such as delays, cost overruns, fluctuating material prices, and violations of responsibility, are interrelated to the relationships between architects, project managers, and clients.
"I want to pursue a career that will allow me to feel fulfilled and challenged - and working in project management as an architectural project manager will help me accomplish just that. I think it will immensely enrich my professional career, empowering me to create change by putting my leadership qualities to practice within a range of sectors, and provide unique abilities that will benefit teams and bridge the gap between architecture and management."
Interested in a career in project management?
Prepare for a dynamic career in project management with a range of courses at VU.