We have campuses across Melbourne's central and western suburbs, with purpose-built learning environments and state-of-the-art laboratories.
We provide a range of services and facilities to help you get the most out of university life.
Our campuses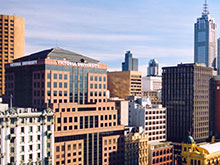 Four of our campuses offer units for study abroad/exchange students.
City Flinders Campus
Our City Flinders Campus is a modern building in the centre of Melbourne's busy central business district (CBD). It also includes a convention centre.
We offer business and multimedia courses at this campus, which is located amongst hundreds of city businesses.
Footscray Park Campus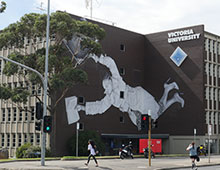 Footscray Park Campus is the oldest and largest of VU's campuses. It has fantastic facilities and offers a great lifestyle to students. It's a short walk from Footscray station.
This campus offers a vast number of courses to choose from, including business, engineering and education. It is home to our aquatic and fitness centre and housing services.
St Albans Campus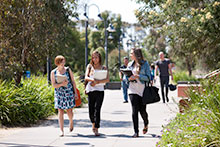 Our large St Albans Campus specialises in arts and science programs, and is a centre for health and nutrition research.
The campus has a modern community feel and is set in gardens of native grasses and gum trees. It's a relaxed, friendly place to study, with a Children's Centre, a gym, and award-winning architecture.
Werribee Campus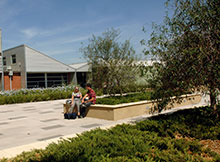 Our students and researchers at our Werribee Campus make major contributions to the local and international scientific community.
This campus has specialised facilities for teaching and research including major research centres for water treatment, food science, biomedical science and fire safety.
Facilities & technology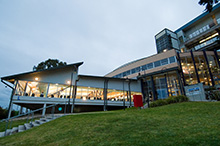 We offer the latest in facilities, technology and practices, providing the perfect environment for higher education and research. Our facilities include a:
A$68 million Learning Commons and Exercise Science and Sport Science Laboratory Precinct
Centre for Health Research and Education (a A$35 million joint venture between VU, the University of Melbourne, and Western Health)
state-of-the-art training restaurant and hospitality teaching centre, VenU.
Sports & recreational facilities
Our new Exercise Science and Sport Science Laboratory Precinct includes research facilities and an aquatic and fitness centre with a swimming pool, gyms, indoor courts and dance studios.
Libraries/Learning Commons
Besides the vast collections of books, reference materials and Internet access, our libraries are hubs of activity and equipment. They have quiet study areas as well as places for discussion or group work.
At most campuses you will find photocopiers, computers, printing facilities, LCD projectors, digital cameras and DVD players available to use or borrow.
Computers
Computer laboratories are available in all campus libraries. In addition, there are Open Access computer laboratories available on some campuses for staff and students. Educational Internet use is widely available.
Bookshops
Most of our campuses have bookshops which also sell phone cards, public transport tickets, gifts and computer software and hardware.
Accommodation options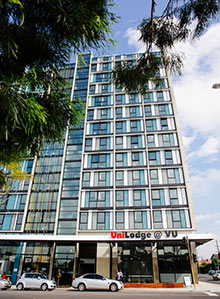 Finding a comfortable place to live will be fundamental when you arrive in Melbourne. You can privately rent a flat, apartment or house with other students, or you may be able to rent a room in an already established sharehouse.
International students can stay short- and long-term at one of our student accommodation residences close to our Footscray Park Campus:
Our residences have academic, transition, sporting and social programs led by students to help you get started. Our Student Housing Service offers free housing advice and assistance. Our VU Housing Guide will help, and we maintain a website with links to help you find accommodation.
Housing database
Our Student Housing Service has a Housing Database with great information and features to support you as you find single and shared private rental vacancies.
House hunting friends
Accommodation & living costs
Finding the right accommodation to suit your budget can be a challenge for international students. Make sure you include the cost of housing in your budget before you come to Australia. You'll also need extra money to cover possible rent increases while you are here.
As well as accommodation costs, make sure to budget for general living costs while studying. To give you an idea, we've outlined the estimated cost of living in Melbourne for a 26-week period (one semester):
Estimated living costs of studying in Melbourne (per week, in Australian dollars)

| Living costs | Per week A$ |
| --- | --- |
| Accommodation (Rented room) | $70 - $250 |
| Food and drinks | $80 - $200 |
| Public Transport (Zone 1) | $38 |
| Utilities (gas, electricity, water) | $52 |
| Personal care | $25 |
| Mobile phone | $12 |
| Internet | $18 |
In addition to the above estimated costs:
books and stationery: A$650 approximately.
Find updated estimates on what it costs to rent through the private market in Melbourne.