The Portfolio Partnership Program (PPP) is an alternative entry program for current year 12 students attending one of our partner schools.
PPP is about recognising you as an individual, not as a number.
Apply for PPP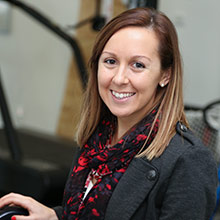 PPP applies to all VU courses offered through VTAC that require year 12 applicants to obtain a minimum ATAR, with the exception of the Bachelor of Science (Osteopathy).
To be eligible for admission under the PPP scheme, applicants must:
attend one of our partner schools

meet the minimum ATAR listed for the course of interest

meet any pre-requisites listed against the course in VTAC.
Applications for PPP are lodged through the VTAC Special Entry and Admissions Scheme (SEAS) Category 1. When prompted, applicants tick the YES option.
The application must then be endorsed by the Careers Advisor at the relevant secondary school by the VTAC SEAS deadline.
Minimum ATAR requirements
Rules & guidelines
You must apply for PPP through SEAS category 1 by the VTAC SEAS closing date. PPP nominations after this date will not be possible.
To be eligible for entry to a PPP listed degree course you must obtain the minimum PPP ATAR of the course (see minimum ATAR requirements). You must also meet tertiary entrance requirements and course requirements such as prerequisites.
After applying
If you have submitted an application for the PPP, wait for us to get in touch.
This should occur in the third week of December, if you listed a VU course with a minimum ATAR, and have been endorsed by your school.
Results below the minimum ATAR
For courses that require a minimum ATAR, you may still be considered for the course if you don't meet the minimum. This is provided that you have applied for and qualify under other VU special admission programs.
Further information
Please speak to your PPP Coordinator or Careers Adviser for more information about the program.
If you have any specific questions about your portfolio you can also contact us at ppp@vu.edu.au.