Careers
Our graduates find employment opportunities including:
biologist
health services practitioner
nursing
management
paramedicine.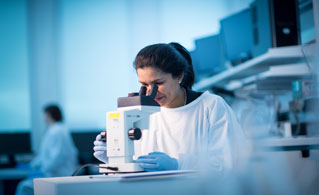 Short courses
1 course
EAP is a university and TAFE preparation course. It is designed for students with upper intermediate to advanced levels of English who want to gain admission to an Australian TAFE, undergraduate or postgraduate course.
Bachelor degrees (undergraduate)
5 courses
Postgraduate research
2 courses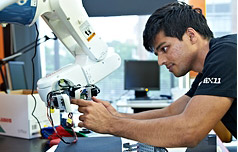 Research postgraduate
Our Office for Research provides support to our current and future researchers, such as:
identify a research topic
find a supervisor
apply for research supervision or grants.
The Doctoral degree in Medical and Biological Sciences is an advanced research program offered across VU's research focus areas.
The Doctor of Philosophy (Integrated) in Medical and Biological Sciences provides an alternative pathway to a PhD.
Course guides
View all our courses for Australian residents, plus learn about:
My success is a direct result of the opportunity I was given to study at Victoria University. I would definitely recommend VU as it offers everyone a chance in a supportive and friendly environment. I hope to continue research work within the area of cancer, with the ultimate goal that the research makes a difference in someone's life.

Charlett Giuliani