Since 1970 Melbourne Airport has been Victoria's gateway to the world, operating curfew-free, 24-hours per day, and seven days a week.
In November 2023 Asia Pacific Airports Melbourne, operator of Melbourne Airport, and Victoria University signed a Memorandum of Understanding – the first university partnership that the organisation has entered into.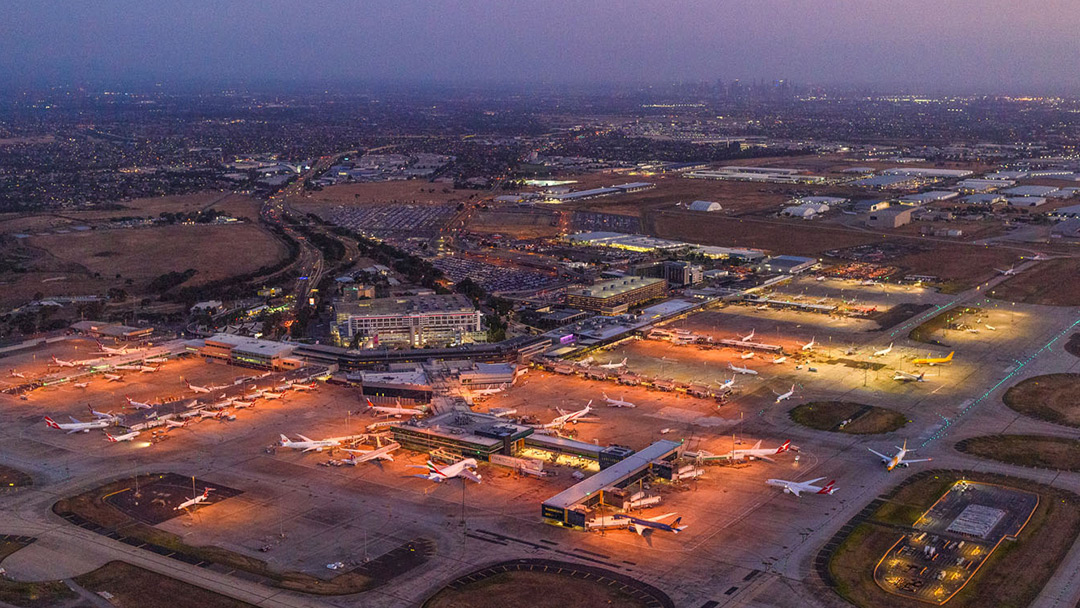 About Melbourne Airport
Melbourne Airport makes a significant contribution to the Victorian economy as a key driver of tourism and trade-based industries that support jobs.
It is estimated that a typical daily international flight contributes more than $109 million to the Victorian economy and supports more than 1,000 jobs per annum.
Before the pandemic, there were 20,600 full-time equivalent jobs supported on the precinct, and that workforce is rebuilding as the COVID-19 recovery continues.
Our collaboration
Melbourne Airport has a long-standing partnership with Western Chances, and will strengthen their support for young people in Melbourne's west by linking that partnership with VU and providing preferential opportunities to joint scholarship recipients.
The strategic partnership between VU and Melbourne Airport also includes these exciting initiatives:
internships for VU students across various disciplines, including law, education, business, IT/Cyber and community development
paid employment opportunities for graduating students with Melbourne Airport in areas of operational need
employment opportunities are for VU students via Melbourne Airport tenant organisations
STEM program via VU-led Tech Schools in Melbourne's west
collaboration on initiatives and events to support the community in Melbourne's west
collaboration on policy and advocacy projects, and the opportunity to engage staff and students for Melbourne Airport research project.
Courses that benefit
Opportunities will be available to students in the following disciplines: