Victoria University's Lead2Change (L2C) is a fun, interactive and engaging 2-day leadership training program.
It will help you to become a more effective leader in any workplace, and potentially make you a more appealing job applicant.
This is a free program that is only available to current VU students and will be included on your academic transcript. Don't forget to include it on your CV.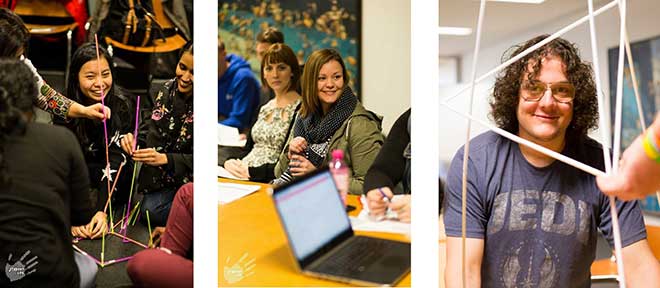 Program outcomes
Outcomes from participating in the Lead2Change program include:
self-understanding
personal goal setting
listening, connecting and communicating
negotiating and networking
team roles and dynamics
integrity and passion
leadership styles
building a community project.
Included on your Academic Transcript
The Lead2Change program will be listed on your Academic Transcript upon successful completion of all three stages.
Stage 1 - Complete the above 2-day training program
Stage 2 - Complete a reflective journal during the Lead 2 Change program
Stage 3 - Complete 20 hours volunteering with the VU Vollies program
Registration & dates
All Lead2Change sessions run from 9:15am-3:30pm.
Please register your preferred date via the registration form.
Upcoming dates are:
Monday 3 April and Monday 10 April, City Flinders, Room 9.15 (club executives please choose these dates)
Monday 26 June and Tuesday 27 June, City Flinders, Room 9.15
Wednesday 28 June and Thursday 29 June, Footscray Park, Room P412
Monday 3 July and Tuesday 4 July, City Flinders, Room 9.15
Wednesday 5 July and Thursday 6 July, Footscray Park, Room P412