Every year, fourth-year dermal sciences students at Victoria University undertake a supervised project to develop research skills and specific knowledge in their chosen field of dermal science.
Projects will be posted here as they become available.
If you have been directed to this page to participate in a dermal research project, please see the list of projects and choose the project you wish to join.
We welcome you to take part in any of the projects listed if you meet the eligibility criteria.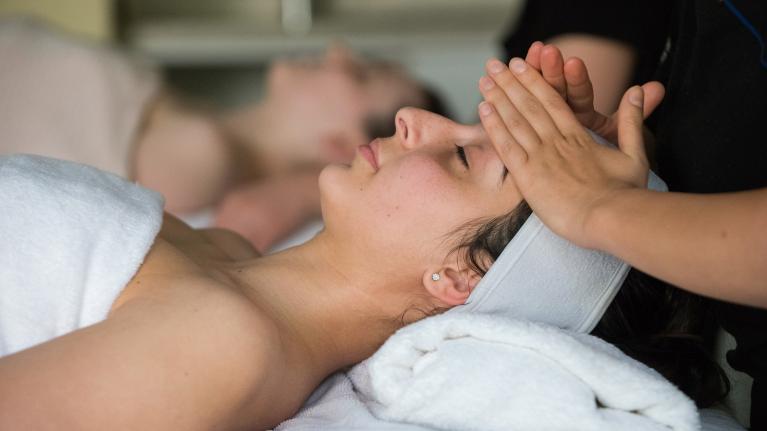 Dermal sciences research projects
Our students are trained to provide competent, efficient and compassionate clinical care in skin treatments, resurfacing and lymphatic procedures.
They have expertise in:
 wound healing
scarring
pre/post-operative skin care
fluid retention
inflammatory conditions skin conditions such as acne, psoriasis and rosacea
uneven skin tone and pigmentation
ageing or sun damaged skin
removal of excess hair, tattoos, skin tags and leg veins.
Our dermal research projects can involve these and many other areas. Our research always follows ethical guidelines, and where required, our research projects are approved by our Ethics committee before commencement.
New projects will be posted as they come available.
Dermal sciences research projects
Light-based treatments investigation
Research title: A quantitative investigation into 'What individuals believe should be the minimum qualification required to operate cosmetic light-based devices'.
Description: An anonymous online survey on what minimum qualifications should be required to operate light-based devices.
Total time taken: Approximately 5 minutes
Who we want: Anyone over 18 who has had light-based treatments, operates light-based devices, owns a clinic with light-based modalities or is a light-based educator.
Currently closed
Melasma treatments investigation
Research title: A qualitative investigation of female melasma- patients and their understanding of the treatment and management strategies.
Description: An anonymous interview to determine patient understanding of melasma treatment and management strategies. The aim of the study is to improve dermal clinician-driven patient education for enhanced patient comprehension and therefore realistic goals and expectations of the intervention and management strategies for melasma.
Total time taken:
Approximately 5 minutes for initial survey
30-45 minutes for interview
Who we want: Participants who identify as female and have the skin disorder of melasma. Participant is required to have had treatment for their melasma in the past 12 months.
Contact us
If you are interested in conducting research related to the skin, please contact us.
 
Unit convenor: Frank Perri
Email:  [email protected]