How to make an effective study plan
A study schedule is a time-management plan that will help you achieve your learning goals. In this plan, you'll schedule your study sessions, as you would your work or social commitments.
By setting aside dedicated time to study, you'll be able to break down tasks and assignments into manageable chunks. You will also find you are better prepared for assessments.
Find out how to make a study plan and exactly why it will benefit you.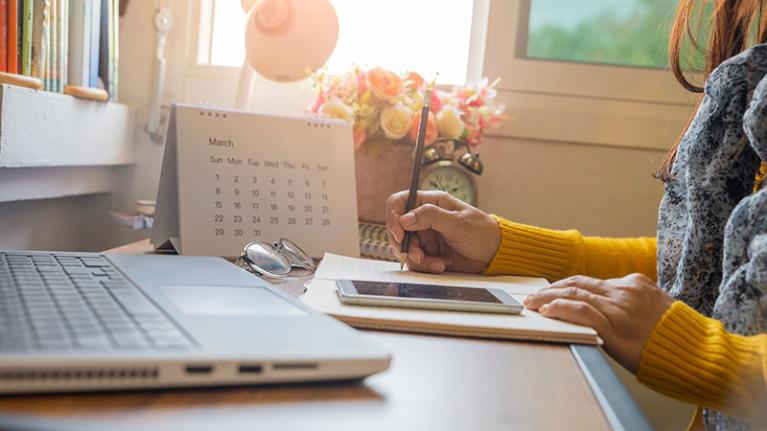 Benefits of having a study plan
The main benefit of a study plan is that you will be organised. Once you've got everything scheduled in, you'll find:
you'll be across your schedule and can plan ahead
it breaks down the study load into manageable amounts
you'll have time to complete assignments, ensuring they aren't rushed.
Creating a study schedule will also help align your studies with other commitments, such as work or hobbies.
This will help you avoid clashes in your schedule, as you'll have a clear view of what lies ahead, week by week.
Do I need a study plan to be a successful student?
The great thing about a study timetable is that it can help you achieve your goals. This is because you'll be scheduling your study around assignment dates and can allow yourself time to properly prep for class.
You're also maximising your learning potential by having clearly defined blocks for studying in your day.
Your plan can be continually tweaked as you progress through your course. You might for example, find you are more receptive to learning in the morning and so can schedule time for study earlier in the day.
A study plan is particularly helpful if you're an online student, as there'll be no classroom or instructor to keep you accountable. Instead, you'll be responsible for managing your own time, around your assignments.
Discover how you can make online learning work for you at VU.
10 ways to make an effective study plan
With the VU Block Model, you will complete one unit (subject) at a time over four weeks, before moving onto the next. So, when you start each block, you can plan your schedule out for the following four weeks.
The first block can be used to determine how you learn and manage your study around other commitments. You can then tweak your study plan, as you progress through your course or degree.
Follow the below points, step by step, to create an effective study plan for you.
10 ways to make an effective study plan
1. Analyse your individual learning style
Every student has a different learning style. You can tailor your study schedule to best suit yours.
Ask yourself the following questions:
Can you focus for long periods of time?
What time of the day are you most productive?
Do you need to take a break before returning to class material?
Once you're across your learning style, you can schedule your study at the times of day that best suits you.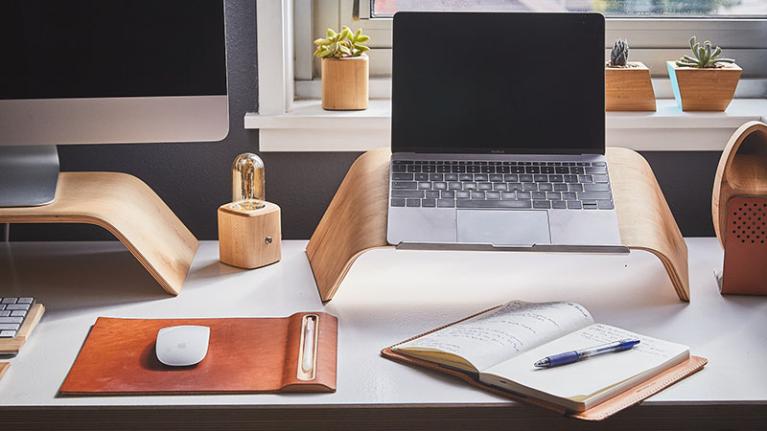 2. Evaluate your current commitments
Make sure your classes, work commitments and extracurricular activities are all blocked out within your calendar. This will give you a good idea of how much time you have to dedicate to study.
Does your calendar seem jam-packed? It may be necessary to reschedule some activities or cut back on work or some of your hobbies.
Take some time to visualise your end goal, to decide on what's most important to you.
3. Plan your study time for each class
At the start of a semester, teachers usually give students an estimate on how much time they need to spend on each class.
You can use this as a starting point to calculate the study time needed. This will be different for each student – you might find you require more study time for some classes or less than suggested.
With the VU Block Model, you'll be attending three-hour classes, three days a week, all for the same subject. This focused timetable is structured to give you plenty of time to organise your study around work, your social life and other commitments.
If you're learning online, it can be particularly difficult to find time to study, or concentrate on the task at hand.
Treat your learning and study time like a job, and don't let yourself get distracted by your phone or non-urgent household chores.
After some tips and tricks? Read more about making time to study online.
How do I deal with assignments that take me longer to complete than expected?
Try to create your own deadlines a couple of days before the due date of homework and assessments.
This will give you the gift of extra time, to review your work or deal with any issues that arise.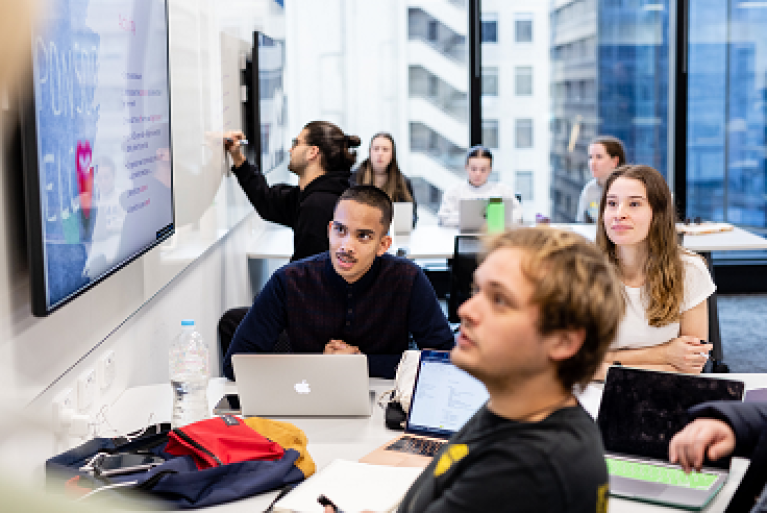 4. Develop a schedule
You might ask yourself: When exactly should I study?
The first step is planning out your week, deciding which days you have available for study. You can also schedule in the amount of time you want to spend studying, according to your learning preferences.
Add your study sessions into your calendar, as you would your work or social commitments. This will drive home the point that this time is specifically for learning.
If you have a busy schedule, you may need to get creative in allocating time to study – such as using the time between classes, or your commute into university on the tram or train.
Here are some tips on how to manage working and studying full time, which outlines other ways you can fit extra study into your day.
5. Set realistic goals
While goal setting is important, you don't want to over-commit, and then find you fall short of what you hope to achieve.
You may have one big goal for a block or semester, but you'll find success if you break this down into smaller daily or weekly goals.
You've set yourself up well by creating a study plan and now have a higher chance of smashing your goal.
VU offers a unique learning experience designed for first-year students, to make you university ready.
Find out more about how we are revolutionising the first year of uni for you with our First Year College.
6. Make study time part of your routine
If you treat study as part of your daily routine, you'll cement it as habit. In time, you won't have to force yourself to do it – the impulse will come naturally.
This is also helpful in managing stress. You'll approach exam times or intense assessment periods with a far more balanced workload, having spread it out over several weeks.
Make sure you commit to a manageable goal and a study schedule you can keep. Even if you don't achieve everything you hope for in a session, being consistent with your studies will help you in the long run.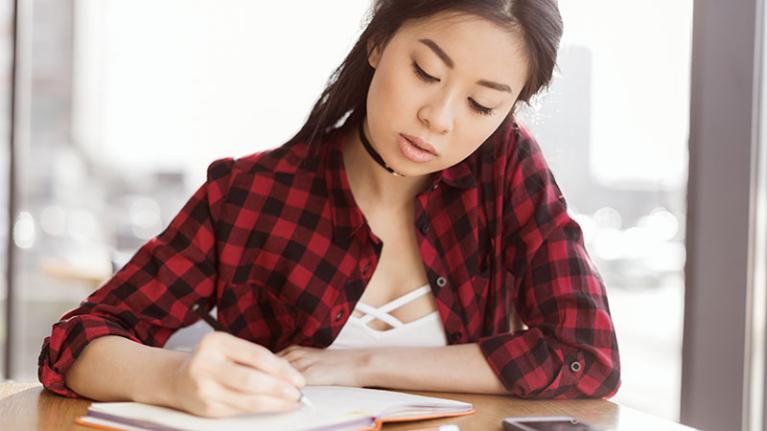 7. Plan your breaks
It's estimated that an adult can hold focus for around twenty minutes. After this, we start to disengage.
So, it's important to schedule in break time around your study.
You could:
stretch
hydrate
have a snack
go for a walk or run
head to one of

VU's fitness centres

for a gym session
attend a yoga class
go for a swim.
The main thing is to get out of your head and do something different while you're taking a break.
This way you'll be reinvigorated once you resume study.
8. Try the Pomodoro Technique
If you find you can only study in short sessions, you could plan your schedule around the Pomodoro Technique.
This is where you:
commit to 25 minutes of study
take a break for 5-10 minutes
repeat this four times
take a longer break.
Having a longer break to look forward to may help you find the motivation you need to study.
Use the timer on your phone to track study time. If you find your phone to be too much of a distraction, you could use the timer on your microwave, or even invest in an egg-timer!
If you're struggling to stay on task, you may find it helpful to use distraction apps to block non-essential programs on your phone and laptop.
There are plenty of apps out there that can help you study effectively.
8. Try the Pomodoro Technique
9. Find a study buddy or group
A study buddy or study group will help you stick to a schedule. As you've committed to studying at the same time, you can keep each other accountable and strive for common goals.
Read more about how a study buddy can help you succeed.
10. Evaluate your study plan & adjust
The beauty of a study schedule is that you can change it to suit your needs.
If you find you're still lacking the motivation to study, not getting the results you hoped for, or don't feel like you have enough time to study, you may need to re-evaluate your plan.
Can I adjust my schedule in between?
Your study plan doesn't need to be stone – it's fine to make changes as you progress through your degree or course.
As part of the VU Block Model, you can take breaks of one or two blocks.
This way you can resume study when you're feeling more motivated, or the timing is right.
Over time, as you tweak your schedule, you'll figure out what works best for you.
What will your study plan look like?
Ultimately, your study plan will be unique to you. You'll be scheduling it around your commitments and strengths, with your end goals firmly in sight.
You may find it best to keep a paper-and-pen schedule or use a day planner. You can also keep your studies on track with a calendar app, or set reminders for when it's time to start and finish your study on your phone.
Can I get help setting up my study plan?
Apps such as My Study Planner will help you organise your time around study, as they have been created with students in mind.
You can also use VU's own timetable planner to create your study plan. Read more about tips and advice on our timetable planner, to stay on top of your schedule.
Now that you know how to make an effective study plan, find out more about studying at VU.