5 minutes with... Neeten Chouhan, fitness teacher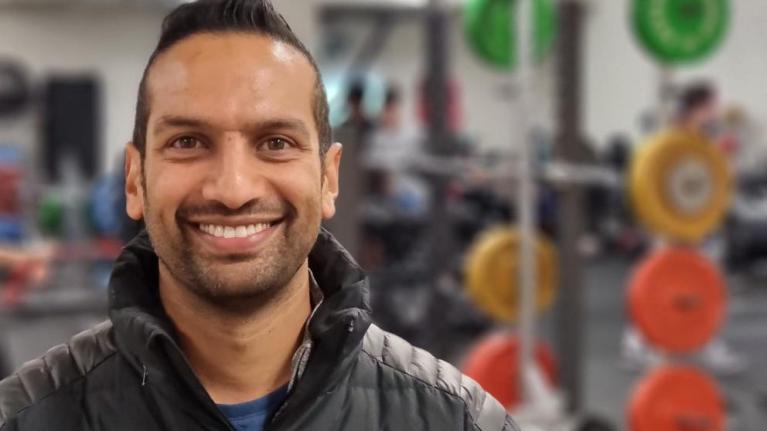 Q&A with Neeten
Tell us about yourself
I started my journey in the fitness industry 18 years ago after graduating with a Diploma and Bachelor in Sport and Exercise. Initially working as a gym instructor in a local gym, I eventually started my training business and concurrently commenced a teaching career. I have now been a trainer and assessor for 14 years assisting more than 300 students complete their fitness qualifications.
What do you enjoy most about teaching/working in the fitness industry?
The most enjoyable thing is teaching and working with students who are just as passionate about the health and fitness industry as I am.
How does the training at VU Polytechnic help prepare students for work in the fitness industry?
Our hands-on approach ensures students are job-ready once they graduate. Having access to a fully functional student gym allows students to gain practical experience. They walk away with the skills and knowledge to create client-focused programs.
In your opinion, what do you think are the most important skills needed to work in fitness?
The most important skills are passion, willingness to go the extra mile for your clients, and providing an enjoyable session that meets client expectations.
What do you see are the opportunities for the fitness sector? And how do you wish to contribute?
Society is becoming more aware of the importance of health and fitness for overall wellness. Nowadays, fitness programs have a more holistic approach and client expectations are more demanding. By providing students with a greater understanding of mental and physical wellbeing, they are more confident in their abilities to work with a variety of clients.
What are your top tips to current or prospective students who are interested in a fitness career?
Working in the fitness industry does not bring about short-term success. Just like someone's weight loss journey, it takes dedication and a long-term commitment for ultimate success.