5 minutes with... Jo Narayan, fitness teacher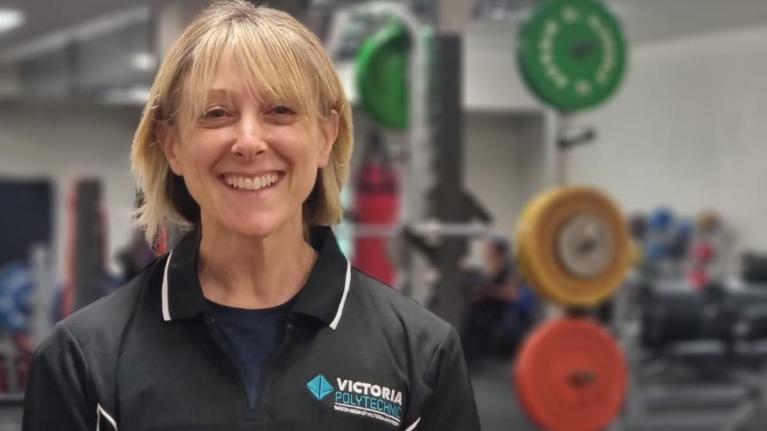 Q&A with Jo
Tell us about yourself
I have been in the fitness industry since 2006. I have worked for the YMCA for 15 years and run a private personal training and nutrition coaching business. In 2018, I was awarded Personal Trainer of the Year for YMCA Victoria and in 2019 Personal Trainer of the year for Aquatics and Recreation Victoria. I am a kettlebell coach, Pilates instructor and boxing coach. I specialise in pre-post natal as well as injury rehabilitation.
What do you enjoy most about teaching/working in the fitness industry?
The diversity of clients I get to work with! I have had great experiences working with pregnant clients, the elderly, as well as disability groups. I have been able to work with many community groups and organisations like the Ethnic Community Council, Merri Health, Diabetes Victoria, and Access All Abilities. Sharing this knowledge with new trainers is a fantastic opportunity.
How does the training at VU Polytechnic help prepare students for work in the fitness industry?
Our courses are designed to give our students not just the theoretical knowledge but the practical experience working in our clinic under the supervision of our expert trainers. They come through the courses with hours of training experience in group and individual fitness sessions. This sets them way ahead and with more confidence when they walk into their first job.
In your opinion, what do you think are the most important skills needed to work in fitness?
Self-discipline and compassion. Opening yourself up to opportunities to work with diverse clients/community groups that you are presented with. It is easy to get burnt out in the industry, but the more you diversify your client base and push yourself to learn more about different clients you will be constantly growing as a trainer and have a large skill base which is very attractive to clients and employers not to mention motivating to yourself as a trainer.
What do you see are the opportunities for the fitness sector? And how do you wish to contribute?
Post-pandemic I think a lot of lessons were learnt around the importance of basic health and fitness that can be taken for granted. The increase in chronic illnesses, high blood pressure, high cholesterol as a result of lockdowns/reduced movement has shown how important basic moderate fitness is as a preventer for these conditions. The time is now for the fitness industry to harness that.
What are your top tips to current or prospective students who interested in a career in fitness?
Learn as much as you can from as many people as you can. We are so lucky to have a team of teachers that have such a wide range of experience in the field.
And be a course junkie! Go to courses/workshops on new equipment, training methods, recovery techniques. Learn from your colleagues that specialise in areas you don't, so you can tap into their learnings.