Wednesday 7 February 2018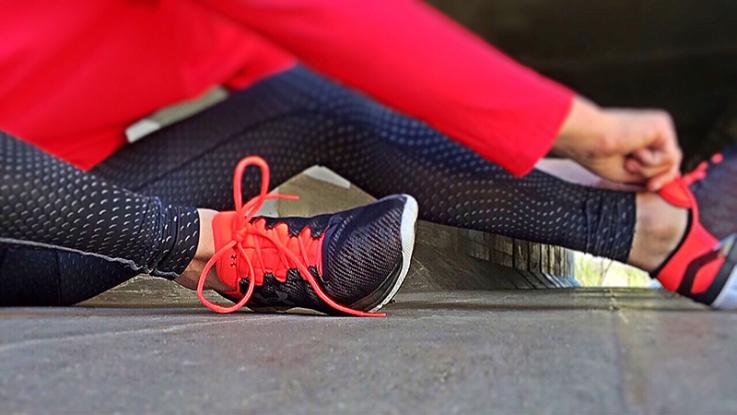 A VU study into Australia's booming 'active wear' market shows women don the colourful clothing on average three times a week to work out or play sport, yet few women actually love exercising.
Australia's first ever academic study to focus on women, physical activity, and the active-wear industry reveals the most popular activities, in order, as:
walking (at a large majority)
gym workouts
swimming
jogging.
The Active Wear report
Active Wear: Forecasting future trends in female consumer behaviour is a five-stage report commissioned by the Australian Sporting Goods Association (AGSA). It provides valuable insights about the drivers and trends for women's active wear, an industry worth more than $2 billion in Australia.
The study surveyed just over 1000 female active wear consumers across Australia, identifying seven segments. They range from the small 'inactive' group who use it for sleeping, shopping, or running errands, to the slightly more common but powerful 'sports passionate' group who buy a lot of the garments, love exercise, and drive the industry.  
The most widespread group of 'instant gratifiers' reluctantly exercise for weight loss, and see physical activity as a means to an end, or as part of a routine. They comprise nearly one-quarter of all users and participate mainly in walking or other low-impact activities, but do so less than twice a week, below the average.
Other findings:
the average user purchases about three active wear items a year
25 to 29-year-olds purchase most frequently across all demographics
city-based consumers purchase active wear slightly more often than regional users
women want to purchase active wear from brands that focus on function and performance, flatter their body shape, and communicate a healthy lifestyle
only one in four active wear users is loyal to specific brand names.
Marketing to active-wear consumers
Professor Claire Hanlon said active-wear manufacturers must think about both function and fashion in their designs, and how they market products to each of the seven segments.
"There is a need to tailor realistic marketing and the benefits active wear provides to women when they participate in physical activity," she said.  
AGSA Executive Director Shannon Walker said the survey reveals "a wealth of knowledge to active wear brands and retailers who can use the findings to quantify the behaviour and purchasing decisions of their customers."