Why unis & vocational colleges are key to Australia's temporary migration challenge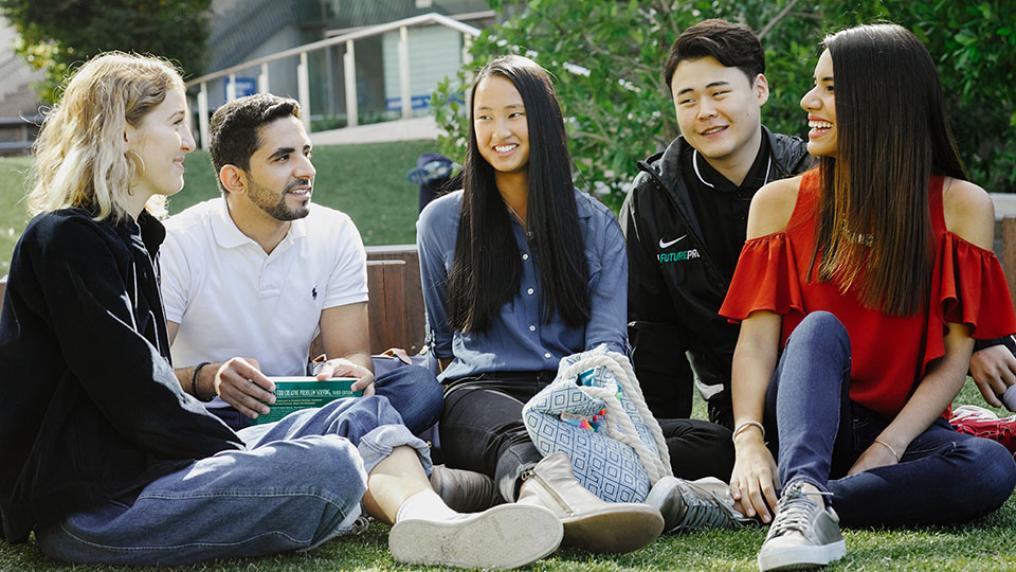 Migraiton levels fell during the pandemic, but in 2023 numbers are booming - with international students have led the growth of this group.
Wednesday 10 May 2023
The number of temporary migrants in Australia is booming after falls during the pandemic. Of this group, current and former international students are the largest component.
This comes as the federal government's new migration review found "hard choices are required" to halt the increase in "permanently temporary" migrants in Australia. These are people who have lived in the country for an extended period, but have no path to permanent residency or citizenship.
The review, led by former top public servant Martin Parkinson, made many recommendations.
They included changes to help international students get jobs and stay in Australia, particularly those with "high potential". It also recommended the federal government "review the drivers" to minimise the number of international students becoming "permanently temporary" migrants in the first place.
This will need the government to take a better look at the role universities and vocational colleges play in migration to ensure we have both a sustainable migration system and a thriving education sector.
The age of the temporary migrant
Temporary migrants have a visa allowing them to stay in Australia for an extended period, but they are not permanent migrants or Australian citizens. The recent migration review found the rise in "permanently temporary" visa holders "has caused harm" to Australia and migrants, noting both uncertainty and the "risk of migrant worker exploitation".
International students have led the growth of this group. Since 2011, the number of current and former international students who are temporary migrants has increased from about 275,000 to more than 765,000.
The pandemic saw the number of international students in Australia fall. Since borders reopened in December 2021, the number of international students in Australia has returned to record levels.
Signs suggest the numbers will continue to increase. The number of visas approved for international students are also at record levels.
The government has also committed to expanding post-study work rights for international graduates. These rights enable former students in certain courses to stay for a period after their course. This can range from 18 months to six years.
Why education providers are key
Education institutions play a vital role in driving the supply of temporary migrants. Enrolling in a university or vocational course can enable access to longer visas.
For example, a working holiday visa enables young people from some countries to live and work in Australia for one year. By enrolling in certain courses, a much larger pool of people from more countries can access extended visas. These can effectively enable someone to stay in Australia for up to ten years.
So it is difficult to disentangle education decisions from migration decisions. In many ways, an international student is not just purchasing a course but also a multi-year visa.
Our education institutions benefit from this arrangement. Courses that are most popular are those that entitle students to post-study visas or are aligned to permanent migration pathways. Arguably, pathways to temporary and permanent migration drive many enrolments.
A university can also receive two to three times the amount of money for an international student compared to a domestic student.
The benefits of international students are not shared
Australian students benefit from this arrangement too. It means our education institutions have more resources and better facilities.
But the benefits of international education are often concentrated in certain institutions. In the university sector, it is the larger, more prestigious universities who receive the most revenue from international students.
In the vocational education and training sector, the concentration of international students is even more stark.
Mitchell Institute analysis shows in 2021, of the ten vocational institutions with the highest international enrolments, nine were private colleges who catered largely to international students. In five of these colleges, 100% of enrolments were international students. These enrolments are largely in courses such as business, cookery and hospitality.
This means Australian students in our already underfunded vocational sector are missing out on the benefits international education brings.
Time for another look
Before the pandemic, international education brought about A$40 billion to the Australian economy. At its peak in 2019, institutions received about $16 billion annually, which had grown from about $2 billion in 2002.
The migration review has highlighted how the increase in temporary migrants is a by-product of this growth. If we want to gain more control over the total pool of migrants, we need to examine the role of universities and vocational colleges.
These may not be easy discussions to have. But they can begin by more closely examining the role of education institutions in the migration process. This could include better using these universities and vocational colleges in the process to identify "high potential" international students the migration review says Australia should aim to keep.
Meanwhile, international students remain vital to the health of our education system. We need more targeted policies to ensure the benefits of international education go to the parts of the education system that need it the most.
---
This article is republished from The Conversation under a Creative Commons license. Read the original article.