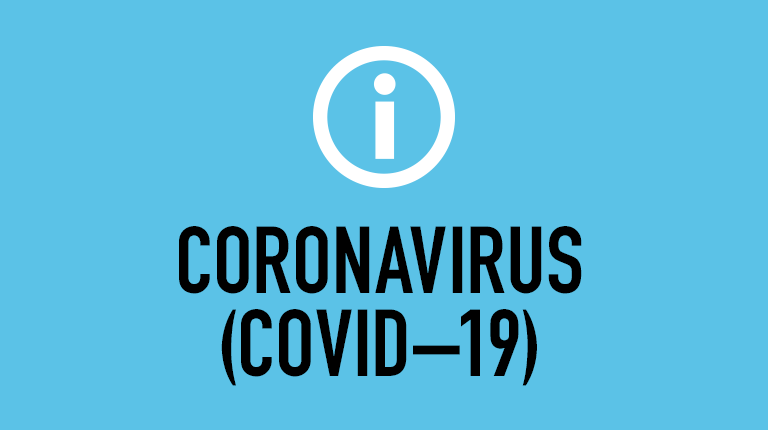 Victoria University (VU) continues to keep our community safe during the coronavirus (COVID-19) pandemic. Our key focus is always the safety, health and wellbeing of our students, staff and their families.
Campus activity continues to be heavily restricted with limited approved on-campus work and study permitted. Unless you have been notified otherwise, please continue to study and work remotely. We will promptly notify students of any changes as decisions are made.
VU will continue to adhere to the Victorian Government's reopening roadmap and our VU COVIDSafe Plan.
We know that the COVID-19 pandemic presents significant challenges and concerns for students, staff and their families. VU has free and confidential support services available to assist our community.
Study information for students
The majority of our courses continue to be delivered in digital and remote mode.
Higher education students – if you have any concerns about your current unit of study and on campus-delivery, then please contact your Course Coordinator directly.
Research students – if you have concerns about your candidature and on campus research, then please contact your Supervisor directly.
Vocation Education/TAFE program students, including school-based programs (VCE/VCAL and VETiS), Higher Education Diploma and English Language Intensive Course for Overseas Students (ELICOS) – you will be notified by your teachers of any changes as they occur.
VU will update students directly through their student email account regarding any changes to teaching and learning arrangements.
Approved on-campus work or study
For students who are undertaking essential and approved face-to-face learning activities, you will be advised to produce your digital identification, which is available on the VUSafe App. Students may be required to provide evidence of their course such as a timetable or an email confirming the course. Electronic copies of timetables or emails will be accepted.
You must also undertake daily health screening via the VUSafe App. See further information under the 'daily health screening' heading on this page.
Work and study permits are no longer required. Students travelling to classes no longer need a study permit.
Any and all approved activity on a VU campus must comply with the requirements for protective equipment, physical distancing and hygiene. All activity must be conducted in line with the VU COVIDSafe plan and any other measures required to ensure the highest level of safety, prevention and response. All individuals permitted to attend campus for work or study must wear a face mask unless an exemption applies.
Daily health screening when attending campus
Any student or staff attending campus must undertake daily health screening via the VUSafe App. More information about health screening, downloading and using the VUSafe App can be found in the VUSafe Plan.
Any student or staff must, on request from a staff member including trained university officials and security, produce their COVID Screening Badge on their phone or mobile device, and allow the QR Code (which is the badge) to be scanned by the requesting staff member. Any person who has failed the daily screening and advised by the assessment not to attend campus must not attend campus. Any person on campus with a failed (red or orange) badge will be required to leave campus.
If you are experiencing any symptoms associated with COVID-19, please isolate at home immediately, seek a test and remain in isolation until the results of that test are known.
Voluntary notification of illness
To assist VU, students and staff can voluntarily provide details of situations where they have had:
direct contact with a person who has a confirmed case of coronavirus; or
a test for coronavirus (positive, negative or no result back yet).
This information will be used to assist VU to provide support to students and staff and assist VU working with the Department of Health and Human Services, if contact tracing is required.
To report a confirmed positive COVID-19 case, email [email protected] or call +61 3 9919 6398.
Student Support Fund & Crisis Appeal
Student Support Fund
VU launched its COVID-19 Student Support Fund to help students studying in Australia by providing emergency financial assistance during the pandemic.
This includes:
Phase 1 grants (now closed)
ongoing financial hardship grants
Phase 2 Emergency Support grants (for continuing students).
Part of the funding has come from the VU Executive Team who donated 10% of their salaries for six months.
Student Crisis Appeal
Due to the incredible demand for financial support from students who have lost jobs and are unable to access government support, we continue to run our Student Crisis Appeal with VU senior leaders matching donations dollar for dollar and our student and staff community rallying together to contribute.
Under the Victorian Government's International Student Emergency Relief Fund, international students in Victoria who are experiencing financial hardship are eligible for support up to the value of $500. Victoria University will co-contribute funds to the same value for VU students if their application to the Victorian Government fund is successful and they have not already been awarded via the COVID-19 Student Support Fund.
COVID-19 vaccine appeal
An elite team of Victoria University (VU) researchers, led by Professor Vasso Apostolopoulos, are on the right path to find a COVID-19 vaccine. Donate to the appeal to fast-track the research from the laboratory to trials.
Our response
What we have done
Moved to digitally supported remote course delivery where practical and possible.
Launched the COVID-19 Student Support Fund to provide emergency financial assistance to students in need.
Suspended or cancelled all on-campus events, gatherings and non-essential activities.
Closed onsite library services and limited access to campus buildings.
Ceased all international and domestic work-related travel until further notice.
Increased onsite cleaning, distributed hand sanitisers and promoted physical distancing principles, and good hygiene practices, through posters and social media.
Adhered to and promoted social distancing principles.
Continued VU services and functions by supporting staff to work remotely, as well as options that best suit individual staff circumstances.
What we are doing
Maintaining the VU COVIDSafe plan.
Responding quickly to Government advice and directions.
Keeping the VU community informed of important developments through these FAQs and other forms of communication.
Researching vaccine options with VU researchers, led by Professor Vasso Apostolopoulos, on the right path to find a COVID-19 vaccine. Support our appeal to fast-track the research from the laboratory to trials.
Providing financial support to students through our appeal and matching donations, dollar for dollar. Give to our student appeal.
Implementing measures to mitigate an outbreak, including measures around health, hygiene, and general wellbeing of the VU community.
Continuing to plan for potential scenarios and impacts to ensure the safety of our students and staff.
What we want you to do
Adhere to all Victorian Government restrictions.
Continue to follow good hygiene practices.
Follow social distancing principles.
Ensure you undertake daily health screening via the VUSafe App if attending campus.
Wear a face covering as per State Government requirements.
Keep up to date with information from VU's coronavirus response team (including this page and our coronavirus FAQs, which include links to Australian and State Government websites).
Immediately report issues and information (including any positive COVID-19 case) to

[email protected]

or +61 3 9919 6398.
If you are feeling unwell seek medical advice and let your course coordinator (if you're a student) or your manager (if you're staff) know.
Most importantly, look after yourself.
Official coronavirus (COVID-19) info & advice
See resources and information from leading authorities, and view the support provided by the Western Region Emergency Relief Services.