Tuesday 17 September 2013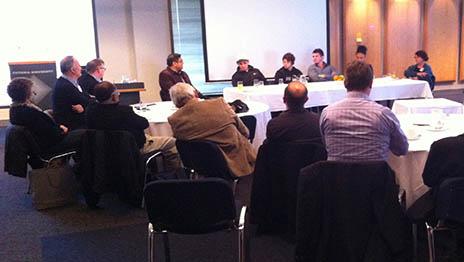 The Victoria Institute hosted the 'Vulnerable youth in policy and practice - conceptualisations, enactments and impacts' workshop on 19 to 20 August 2013, in Melbourne.
The event was sponsored by The Academy of Social Sciences Australia (ASSA) and focused on engaging universities, government departments and non-government organisations in a productive interrogation of the concept of youth vulnerability in public policy.
Associate Professor Kitty te Riele, one of three convenors for the workshop (including Professor Fazal Rizvi and Dr Radhika Gorur), said that understanding the conceptualisation of youth vulnerability and the impact of those conceptualisations is vital.
"We want to know what it means to identify a young person as vulnerable and what that assessment is based on. What are the impacts of these conceptualisations on the individual, the services available to them, the people that work with them and society at large?"
Kitty believes the workshop was well attended, with interested parties form various backgrounds contributing to make it a fascinating discussion.
"The workshop participants are now planning to produce an edited book based on the workshop."
ASSA is an autonomous, non-governmental organisation, devoted to advancing knowledge and research in the various social sciences.
It is well known for promoting excellence and increasing public awareness of the role and value of social sciences. For more information about the workshop please visit the ASSA website.