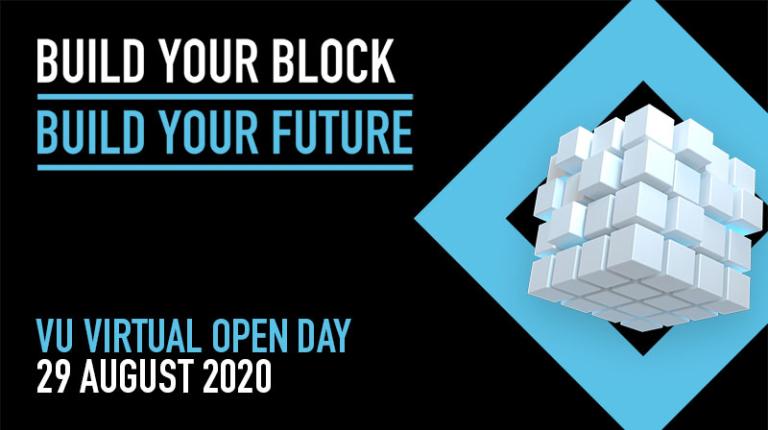 Victoria University (VU) hosted its first VU Virtual Open Day on Saturday 29 August, welcoming thousands of online visitors and responding to hundreds of chats with prospective students.
The virtual event allowed VU to reach over 50% more prospective students than in 2019, while providing them with a personalised and immersive experience.
Hundreds of new videos and pages of content were specially created for the site, and 500 staff and students were on hand to facilitate live chats and interactive Q&A sessions. The site focused on VU's award-winning Block Model as a theme for providing a unique experience for every Open Day visitor.
Prospective students could "build their block" and "build their future" as they viewed course information, explored campuses, or learned about social clubs, industry connections and student life.
Vice-Chancellor Professor Peter Dawkins said he was delighted how well VU moved its largest student recruitment event from a physical to a virtual event in a matter of months while working under COVID-19 restrictions.
"Staff involved in bringing Open Day to a virtual platform delivered a virtual experience that was personalised, content-rich and highly engaging. It successfully showcased why VU is the New Way To Do Uni."
The site will remain live until the end of 2020 as VU continues to welcome new prospective students.