VU teams up with Puma on sport uniform recommendations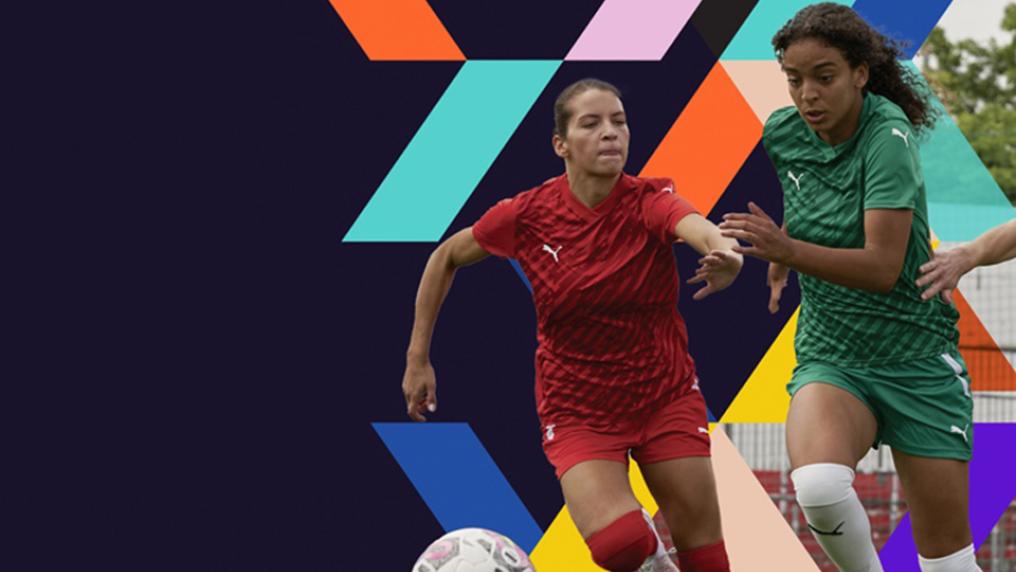 An international study 'Sports uniforms for girls: Insights on what girls want' was released today.
Friday 21 July 2023
Working with PUMA, a Victoria University (VU) research team has identified barriers to sport participation based on sport uniforms in an international study of girls between 12 and 18 years old.
The team received 3,221 survey responses from girls across eight countries and in six languages with the focus on identifying girls' preferences for sports uniforms. The findings were released today at a PUMA event in Sydney.
Study lead and VU Susan Alberti Women in Sport Chair Professor Clare Hanlon said key findings revealed girls know what they want for sports uniforms.
Despite 95% of active girls being happy to wear whatever uniforms are required to play sport, 43% believed their uniforms make them feel conscious about how they look and 69% indicated that wearing their preferred sports uniform would help them continue playing sport.
"Another significant finding was among inactive girls in the study cohort – 39% said if they could wear their preferred sport uniforms, it would increase their level of confidence to start a sport or physical activity and 25% indicated they would participate in sport of physical activity," Professor Hanlon said.
We cannot underestimate the barriers sport uniforms can present for girls in sport – choice of sports uniforms is important; it does not take much to change yet sends a strong message that sport cares about the needs of girls in what they wear to make them feel comfortable and confident when playing sport.
"Based on the evidence provided in our Australian study sports are listening and we have already seen uniform policy changes in netball, AFLW and state cricket.
"Having PUMA recognise this, invest in building an evidence-base to influence designs of their sportswear, and raise global awareness of the importance for sports to offer girls choice which then assists to encourage sport participation is significant – and we are grateful to have been given this opportunity."
PUMA's aim is to drive further progress within the entire sports industry by pushing performance apparel towards more insight-driven, inclusive designs and igniting conversation around uniform policies.
"As a brand PUMA exists to promote equality, identify challenges and work together with our partners to reduce barriers to women playing sport," PUMA Chief Product Officer Maria Valdes said.
Professor Hanlon and her team have also recently been awarded an International Olympic Committee Advanced Research Grant to review uniform rules and regulations to identify sport uniform differences between genders.
"Our hope is to influence change in the Summer Olympic International Federation uniform rules and regulations enabling athlete choice and comfort," she said.