Victoria University (VU) and Gymnastics Victoria (GV) established their partnership in 2018. Whilst originally centered on the highly successful Women in Sport Breakfast, the partnership has continued to flourish. It now includes work placement and internships for VU students, as well as career development opportunities for GV staff.
Third year Bachelor of Sports Management student, Gus Coverdale recently completed a 140hr internship with GV as part of the Career Development and Employability unit. His role was in the Marketing and Industry Development Team working alongside Gen Simmons (General Manager, Marketing and Industry Development) and Steph Smarrelli (Marketing and Communications Officer).
The welcoming and inclusive workplace at Gymnastics Victoria allowed Gus to adjust quickly to the environment and begin learning from, and contributing to the team.
"This comfortable work environment is credited greatly to friendly staff at GV….Gen and Steph really made sure I felt comfortable and included. They made a great effort to involve me in the team."
Gus' experiences included content development across a broad-range of activities and events. Specifically, he was able to develop his writing styles and skills across various platforms such as web-content, social media and quoting from interviews.
Whilst Gus' experience had previously been limited to writing in the tertiary setting, he developed confidence in his own ability through the support, training and mentoring offered by his supervisors, Gen and Steph.
Some specific pieces Gus contributed to included:
Newsletter stories from an interview format
The student placement opportunity with GV provides valuable work experience, and allows students to develop skills and confidence through skill-based learning.
"My experience with GV was extremely worthwhile and has given me lots of confidence going forward. I have gained confidence in my writing ability and feel well equipped to work in a similar workforce in the future."
The placement opportunity at Gymnastics Victoria is highly valued and recommended for aspiring students seeking a career in sports management.
"If you are a VU student like me looking for a placement, I highly recommend applying at Gymnastics Victoria."
Contact us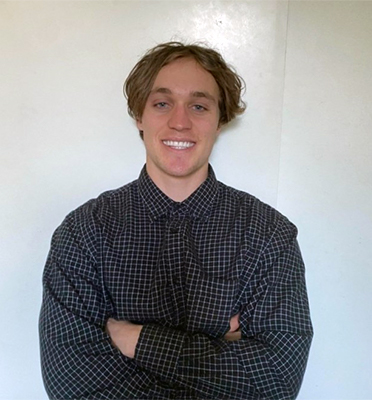 Gus Coverdale, third year Bachelor of Sports Management student