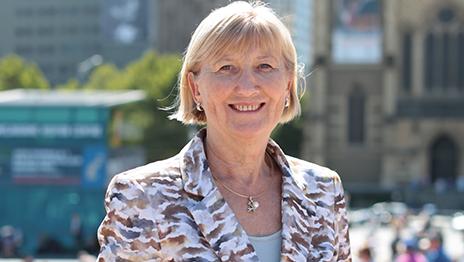 Victoria University (VU) to pursue world-class research into preventable chronic diseases through the Australian Health Policy Collaboration.
It is strengthening its focus on world-class chronic disease research by establishing a national health policy initiative. It will undertake research into the policy and system changes needed to reduce the increasing incidence and impact of chronic diseases in Australia.
The Australian Health Policy Collaboration at Victoria University will be headed by Mitchell Institute Health Policy Director, Rosemary Calder AM. It will focus on promoting and supporting a national policy agenda to address preventable chronic diseases and improve population health and wellbeing in Australia.
The Growing Brimbank research partnership, commenced at the Mitchell Institute with the City of Brimbank, will be given a renewed focus as part of the Collaboration. This unique project uses research and data to identify opportunities to improve health and education outcomes within the community and more broadly across Australia through national public policy change.
In making the announcement, Victoria University Vice Chancellor Professor Peter Dawkins said that the establishment of the Australian Health Policy Collaboration signifies the University's deep commitment to addressing disadvantage and is aligned with the University's goal to deliver world-class research into chronic disease.
"This is an exciting new initiative for the University. The Collaboration will work closely with VU's Centre for Chronic Disease Prevention and Management to achieve real policy impact on a local and national level," said Professor Dawkins.
The Australian Health Policy Collaboration will lead a high-profile national collaboration, originally established through the Mitchell Institute for Health and Education Policy, of over 40 Australian health organisations to promote a systemic and sustained approach to the prevention and management of chronic diseases.
This group, comprising health leaders from across Australia, will work towards and implementation of chronic disease targets and indicators based on the WHO noncommunicable disease targets as part of its focus on improving chronic diseases outcomes in Australia.