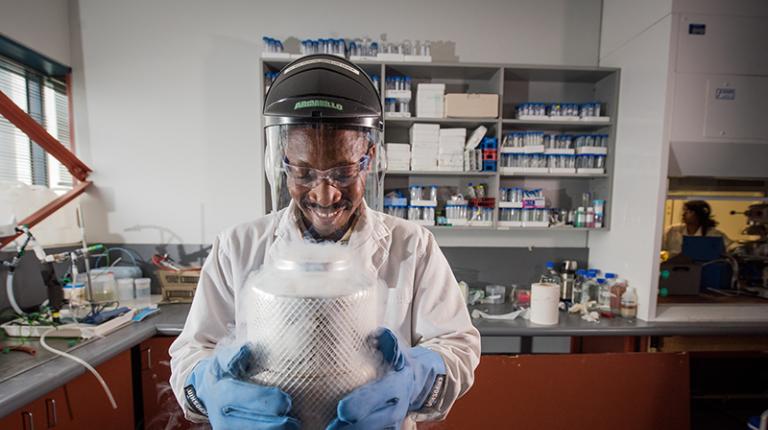 Victoria University's world-class specialist research facilities across multiple campuses are now available to browse and hire for the first time via iLab Research Platforms, a centralised online management and booking system.
This service is accessible to Victoria University (VU) research partners and members of the public who are associated with other research institutions and who wish to hire our equipment and facilities or collaborate with VU researchers.
iLab is an efficient centralised booking platform that enables an holistic view of specific specialist equipment and facilities across our multiple research locations. It also offers reporting on the use of facilities, improved access control for sensitive or high-spec equipment, and management of key aspects of regulatory compliance.
Launched in July, VU researchers are on board, already anticipating a number of benefits. "This one-stop booking system offers great visibility of available animal and specialist research facilities across campuses, ensuring more effective use of researchers' time", said Professor Alan Hayes.
With research platforms becoming visible and accessible to iLab users from other organisations that utilise iLab, and data connectivity with external platform networks such as the Australian Research Infrastructure Network (ARIN), the new system gives unprecedented external visibility of VU's research infrastructure.
VU's iLab Research Platform offers:
visibility of specialist research assets, including location and availability
an easy-to-use interface for searching and managing equipment bookings and requests
tailored access to training required for each facility or specialist equipment
personalised content that is relevant and useful, making access to facilities faster and easier.
Discover, browse and book VU research facilities on iLab.