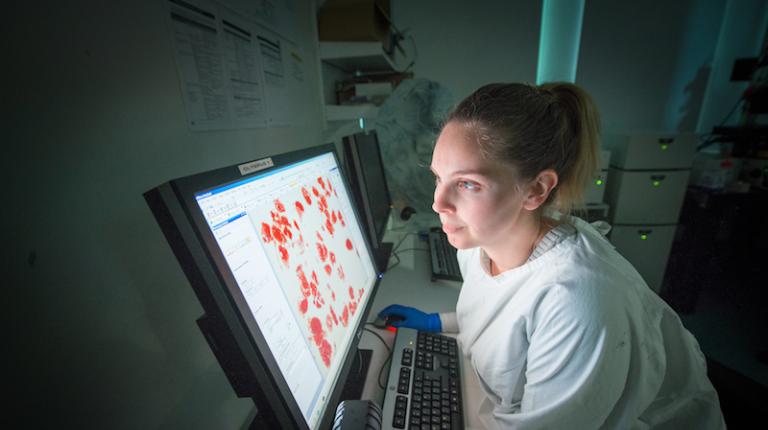 Victoria University research has been rated at world standard or above in 28 fields in the 2018 Excellence in Research for Australia (ERA) round released today.
The result greatly expands VU's world-class research performance compared to the 2015 ERA assessment, reflecting the talent, hard work and commitment of VU researchers.
Vice-Chancellor Peter Dawkins said the outstanding result demonstrates that VU's ongoing strategic commitments are paying dividends in its flagship research areas, particularly in engineering, medical and health sciences, and sport sciences.
"Our researchers should be extremely proud of this result which independently evaluates their research as being at the highest level, and for their commitment to applied and translational research that is innovative and excellent," he said.
Results show strong improvement
Of the VU disciplines assessed by distinguished researchers in Australia and overseas: 
70 per cent were rated 'at world standard or above' in 2018, up from 52 per cent in 2015
37 per cent were rated 'above world standard or above' in 2018, up from 24 per cent in 2015
19 per cent were rated 'well above world standard' in 2018, up from 14 per cent in 2015
An exceptionally strong performance from VU is visible in the medical and health sciences disciplines where 85% of the research was judged to be at world standard or higher. VU is increasingly investing in future-focused research and infrastructure in medical and health sciences, with a soon-to-be built world-class health and education precinct at the new Footscray Hospital on VU's Footscray Park Campus. 
"VU is clearly on a strong upward trajectory across many areas, and as a result, we are attracting the best and brightest researchers from around the world.
They are supported by our dedicated research vehicle, VU Research, which nurtures the growth of our research excellence through dedicated resourcing so that performances such as this can be maintained," he said.
VU's two flagship Institutes, the Institute for Health & Sport and the Institute for Sustainable Industries & Liveable Cities play major roles in developing VU's research capability.
"We may be one of Australia's smaller research institutions but we're performing at or above world standard in a significant number of areas where we really make a difference."
VU's 2018 ERA research results
5 - Well above world standard
Engineering (FoR 09)
Electrical and Electronic Engineering (FoR 906)
Human Movement and Sport Science (FoR 1106)
Nursing (FoR 1110)
Medical Physiology (FoR 1116)
Public Health and Health Services (FoR 1117)
4 - Above world standard
Applied Mathematics (FoR 0102)
Artificial Intelligence and Image Processing (FoR 0801)
Chemical Sciences (FoR 03)
Biological Sciences (FoR 06)
Biochemistry and Cell Biology (FoR 0601)
Chemical Engineering (FoR 0904)
Food Sciences (FoR 0908)
Medical and Health Sciences (FoR 11)
Mathematical Sciences (FoR 01)
3 - At world standard
Civil Engineering (FoR 0905)
Cultural Studies (FoR 2002)
Education (FoR 13)
Information and Computing Sciences (FoR 08)
Information Systems (FoR 0806)
Nutrition and Dietetics (FoR 1111)
Other Studies in Human Society (FoR 1699)
Policy and Administration (FoR 1605)
Psychology and Cognitive Sciences (FoR 17)
Sociology (FoR 1608)
Specialist Studies in Education (FoR 1303)
Studies in Human Society (FoR 16)
Tourism (FoR 1506).