VU hosts career fair to champion women of colour in STEM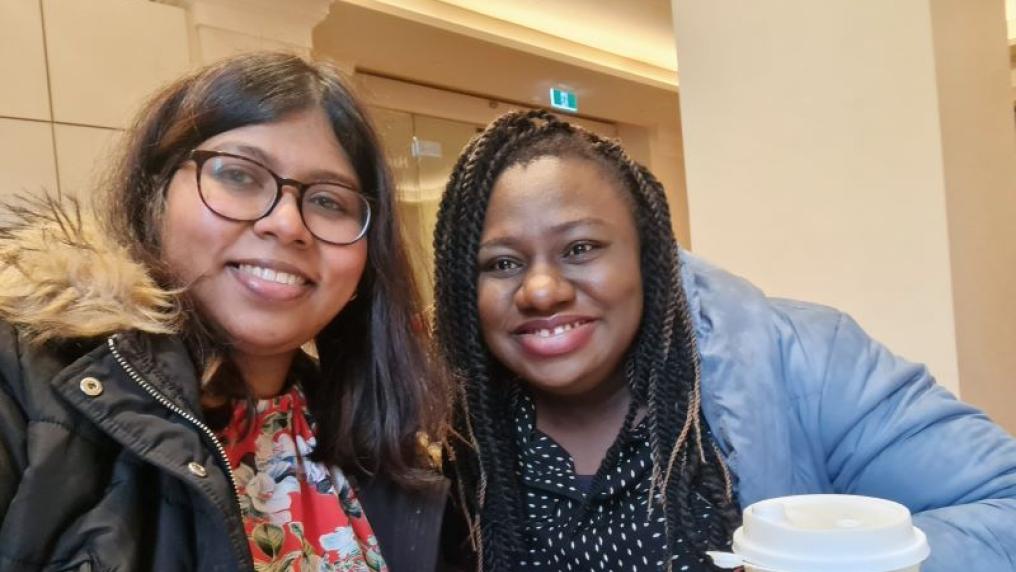 VU graduates have taken their mission to empower more women of colour to obtain roles with Australia's STEM organisations further.
Thursday 4 August 2022
Victoria University graduates Dr Ruwangi Fernando and Dr Morley Muse have taken their mission to empower more women of colour to obtain roles with Australia's science-technology-engineering and mathematics (STEM) organisations further.
After she successfully founded the non-profit network STEM Sisters in 2017 to help more women like herself into STEM jobs, data analyst researcher Dr Fernando teamed up with environmental engineer, Dr Muse, to launch iSTEM Co. four months ago.
The organisation is a research, consulting and talent-sourcing business aimed at helping women of colour and from culturally and linguistically diverse backgrounds create their own STEM start-ups.
Their next project is a Careers Fair in collaboration with VU that will bring together STEM employers to network, connect and recruit talented women of colour on 31 August at VU's new City Tower Campus.
The Careers Fair will be an opportunity to connect with HR managers, employers and recruiters as well as meet career coaches.
Wide recognition as STEM changemakers
Both women are STEM changemakers and work tirelessly to address key challenges for women of colour.
Currently women represent only 29% of the university-qualified STEM workforce in Australia, and international-born STEM women face four times higher unemployment than women born in Australia.
Dr Fernando was recognised for her efforts and awarded a STEM Women Changemaker by the Australian Academy of Science and was a finalist for the Pro Bono Australia 2021 Impact 25 awards.
STEM Sisters, now a network of more than 3000 women that runs seven-structured programs for its members, also won the Business category at this year's TechDiversity Awards.
Dr Muse is a board director for women in STEMM Australia, as well as a former ambassador for CSIRO's Innovation Catalyst Global, championing a 'Find Her' tool connecting female STEM academics to industry partners.
She also sits on the Elevate Advisory Panel to boost the next generation of women in STEM at the Australian Academy of Technology and Engineering (ATSE), which was recently awarded $41.2 million for 500 university scholarships
The pair won VU's BETA Pre-Accelerator Award this year aimed at encouraging innovative business ideas for iSTEM Co. and are successfully beginning to transform the perceptions of women of colour in STEM roles.
Careers Fair free for VU students & alumni
The iSTEM CO. Careers Fair is FREE for all Victoria University alumni and current students. Send an email to [email protected] to secure tickets.
For others, register through Eventbrite. Early-bird tickets are now $25 instead of $40. Refreshments provided.