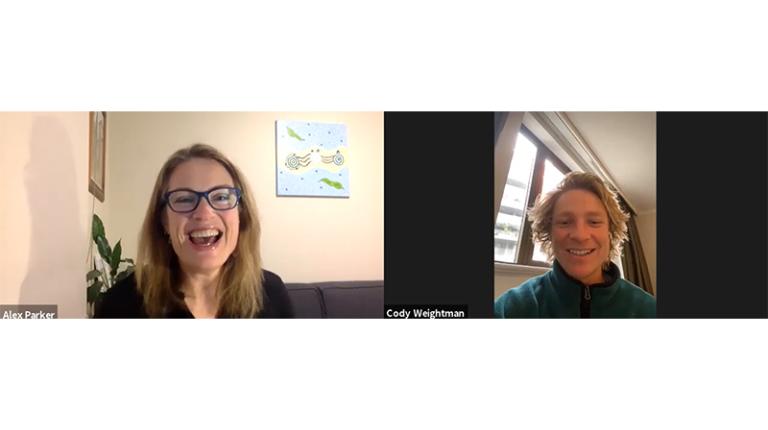 Professor Alex Parker speaks to Western Bulldogs star and Victoria University student Cody Weightman.
It is hard to believe that Cody Weightman is only 20 years old. In only his second year of AFL with 18 games under his belt, and has been instrumental in the Bulldogs' wins during the finals. He has shown superstar qualities on the field and a maturity beyond his age. According to AFL media:
Cody Weightman is the AFL's quintessential small forward. He provides pressure, has elite footy IQ, and possesses high-level goal nous, swagger in abundance, and that must-have small forward quality of being able to creep his way under the skin of opposition defenders.
It has been an action-packed finals series for Cody. Against the Bombers in Launceston, he was the match-winner. With coach Luke Beveridge stating: "He's such a great young fella, and a very talented young player. He's so important for the way we do things."
After a game-high four goals against Essendon, Cody copped criticism from trolls online. He managed to put that aside with the help of teammates and step up the following week against Brisbane. By half time he had suffered a concussion, not knowing which incident caused it. He was subbed out and due to concussion protocol will be sitting out of this week's Preliminary Final.
Professor Alex Parker, VU's Executive Director of the Institute of Health and Sport and VU's own mindfulness coach, sat down with him to talk about mental resilience and bouncing back in the face of adversity.
Best of luck, Bulldogs!
Cody Weightman is currently enrolled in a Bachelor of Sport Science (Human Movement)/Bachelor of Psychological Studies.
From all of us at VU: we hope the Bulldogs win against Port Adelaide so we can see Cody Weightman in the Grand Final this year!