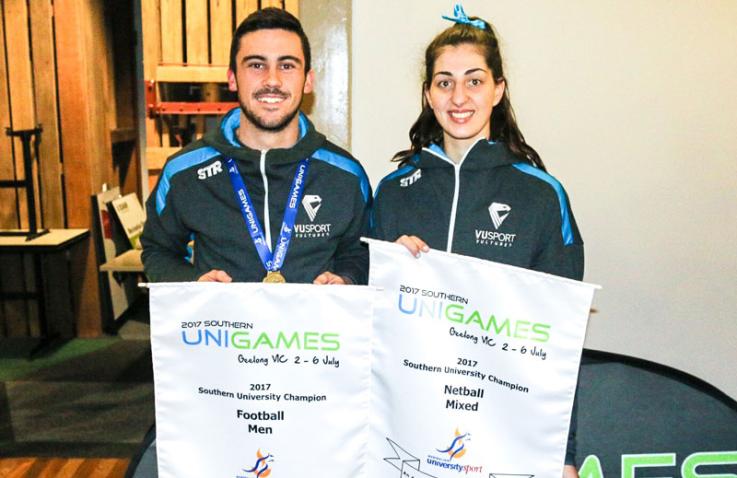 Victoria University's VU Vultures have returned from the Southern University Games (SUG) with two gold medals, two silver medals and one bronze medal.
The 2017 SUG, held in Geelong VIC showcased twenty sports and attracted over 1500 competitors from universities across Victoria, South Australia and Tasmania.
The VU Vultures team included 140 student athletes drawn from eight Colleges (Arts, Business, Education, Engineering and Science, Health and Biomedicine, Law and Justice, Sport and Exercise Science and Victoria Polytechnic) and five campuses (City Flinders, City Queen, Footscray Nicholson, Footscray Park and St Abans).
Medal Tally
Gold: Football (Soccer) Men
Gold: Netball Mixed
Silver: Basketball Women
Silver: Netball Women
Bronze: Volleyball Women
The VU Vultures displayed a high level of ability and sportsmanship, and a huge amount of respect goes to the Sport Team Managers and Team Captains who showed a tremendous amount of leadership throughout the week.
VU student athletes now turn their attention to the 2017 Snow Unigames and the Australian University Games.