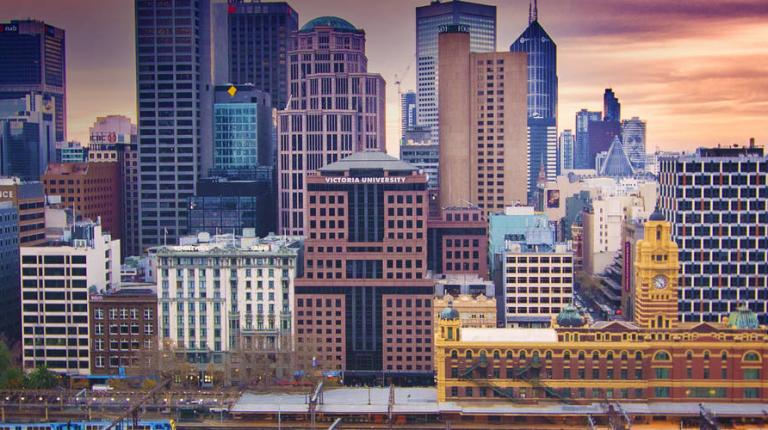 Victoria University (VU) has been recognised as one of the most Innovative Universities in Australia in the The Educator's inaugural Higher Education's Innovative Universities report. VU has also recorded its best ever result in the QS World University Rankings.
Both The Educator report and QS World University Rankings were released today.
The Educator recognised 15 tertiary institutions shaping Australia's educational landscape and delivering innovative learning. In VU's case, the Australian-first Block Model: The VU Way has revolutionised learning, and continues to inspire both students and teachers.
The Block Model is student-centric, integrating blended learning, innovations in learning and student management systems, and modifications to almost every aspect of University practice – leading to significant improvement in student satisfaction and performance.
The Educator report singled out Victoria University's demonstrated creative learning approaches and evidence-based practices proven to support learning gain.
Vice-Chancellor, Professor Peter Dawkins said the Block Model continues to deliver positive results for VU by enabling the University to place students at its centre and provide an outstanding learning experience. Despite the impact of COVID-19, the University recently saw an increase in enrolments, with Block 3 attracting nearly 600 students starting their bachelor degree, around 30% more than Block 3 last year.
"VU's Block Model is unique, and it allows our students to focus on one subject at a time which builds confidence, improved pass rates and retention," Professor Dawkins said.
In the QS World University Rankings, VU hit a new high, jumping five bands from #601-650 in the world in 2020 to #551-560 in 2021, placing VU in the top half of all ranked institutions. The report highlights VU's improvements in the categories of 'research citations' and 'international students'.
Vice-Chancellor Dawkins said the positive results reflected in the QS World University Rankings and The Educator Higher Education's Innovative Universities report are a testament to the unwavering dedication of staff, along with VU's long-standing commitment to finding new ways to deliver quality educational opportunities.
"These results confirm that we are continuing to realise our moral purpose to transform the lives of our students and our communities that we serve and this should be celebrated as a mark of success for everyone at VU."
---
Note: As of 2021, the blended learning model is now known as the interactive e-learning model.