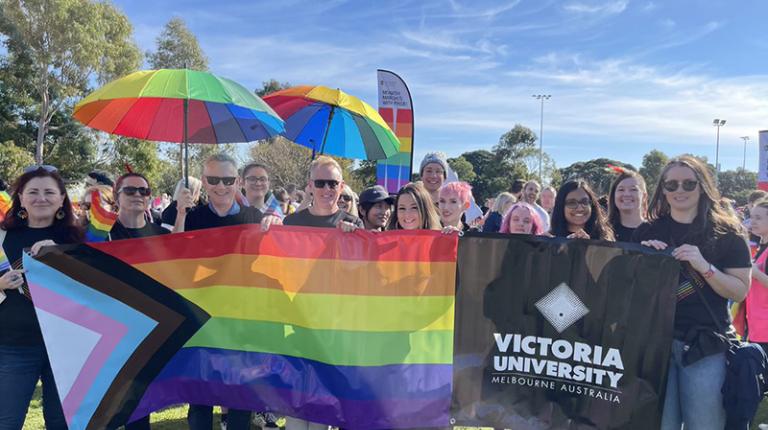 In an exciting first for Victoria University, we have been recognised nationally with Bronze status at the Australian LGBTQ Inclusion Awards, held in Sydney recently to coincide with IDAHOBIT day.
This is a fantastic acknowledgement of VU's students and staff as leaders in LGBTIQ+ inclusion, and follows our first participation in Midsumma Pride March a few weeks ago.
VU takes a proactive approach to LGBTIQ+ inclusion, and each year makes a submission for the Australian Workplace Equality Index (AWEI) Awards to benchmark our efforts against organisations nationally. AWEI is the definitive national standard on progress and impact of LGBTIQ+ inclusion initiatives in the workplace. We have performed particularly well in areas including employee networks, visibility of inclusion in workplace communications, and training and professional development. Our policies and facilities, such as our Gender Affirmation Policy and expansion of gender-neutral bathrooms, were also recognised.
A huge thank you to Sara Austin, Marian Cronin, the Pride and Ally Network and others who have contributed to the University achieving this milestone.
VU is committed to continuing our work to ensure all LGBTIQ+ staff and students are respected, valued and enabled to thrive.