Thursday 20 December 2012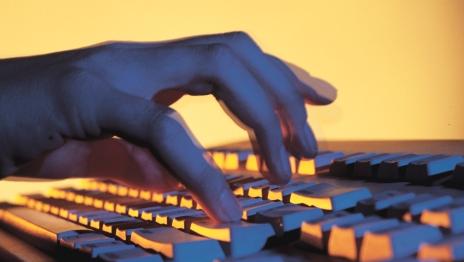 It's been a great year for Victoria University research on The Conversation website with a massive increase in contributions by researchers, sharing expertise with a wide audience.
The Conversation is a news website and Victoria University partner, whose core remit is to provide the public with trusted content and unlock the expertise within universities and research institutes.
Victoria University now has 64 published authors on The Conversation, up from 18 at the start of the year. In the last 12 months they wrote 103 articles, read by almost 270,000 individual readers. On these figures VU outperformed Swinburne University (179,000 readers), University of Western Sydney (166,000) and Flinders University (116,000 readers) among others.
Considering that 69% of all Conversation articles have been republished on other media and that many authors are contacted by journalists seeking interviews the reach and impact of these 103 articles has been much greater than The Conversation audience alone.
With too many highlights to mention, here are just a few from 2012:
In October Associate Professor Julie Stephens published RIP Jill Meagher: but let's not forget the other female victims of violence which had around 6,000 readers and nearly 80 comments – making it one of the most discussed articles on the weekend it was published.
In November Dr Chris Shaw and Associate Professor Nigel Stepto took The Conversation by storm with their debut piece Fast and furious: intensity is the key to health and fitness, which clocked up nearly 24,000 readers in a week to become the most read Victoria University article to date. This record displaced Dr David Rouffet's High-end bikes for sale … but what are you really buying?, which had just over 10,000 reads. However, Dr Rouffet remains the University's most read author with 7 articles and nearly 40,000 readers.
Then in December Dr Megan Tyler authored Facing up to the difficult truth about how porn harms women and received more than 10,000 reads in its first day – another record.
But it's not just sex, sport and violence that have been well read. Professor Nicola Yelland's Learning by rote: why Australia should not follow the Asian model of education in July this year and What students want and how universities are getting it wrong by Dr Alasdair McAndrew in October each had around 5,000 reads. In March, Associate Professor Mikel Duke received around 3,000 hits on A desalination revolution that saves water and energy.
Special campaigns in 2012 – where several academics were commissioned to write around a single topic – included the tennis Australian Open, the London Olympics and the Future of Higher Education. These were great opportunities for Victoria University to promote its areas of research expertise.
According to The Conversation 2012 Stakeholder Survey the site has now published 9,000 articles from 4,300 academics. The readership has grown considerably and at 651,075 unique readers a month (November 2012, Google Analytics) is now Australia's largest independent opinion site. The site's total readership since launch is now well over 10 million visits.
That audience is 65% Australian, 15% US and includes significant numbers in the UK, Canada, New Zealand and India. Around 90% of readers hold an undergraduate degree or higher and 47% hold a postgraduate degree. It is also well read by journalists, who are always on the lookout for new voices on important and interesting issues.
The efforts by Victoria University academics – in putting their hand up to become authors, in pitching ideas and drafting articles (and sometimes being knocked back!), and in taking the time to respond to reader comments – have contributed to the University's knowledge exchange mission and should be applauded.
Researchers keen to get involved in The Conversation in 2013 can register on the site.