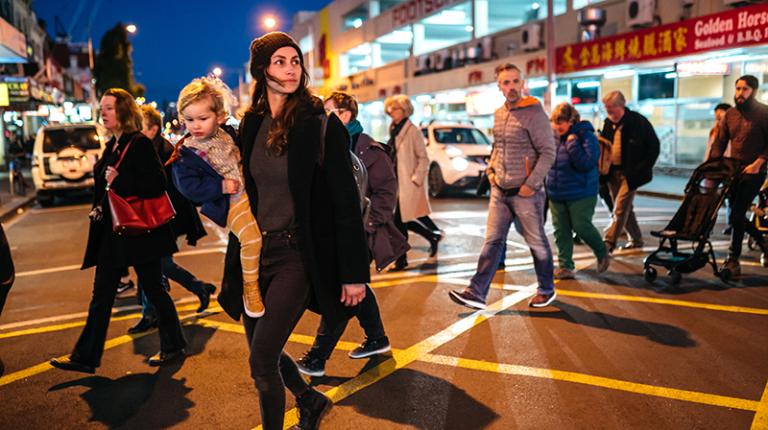 Victoria University welcomes the State Government's decision to make Footscray, one of Melbourne's fastest growing suburbs in the west, a priority precinct.
Minister for Priority Precincts Gavin Jennings described Footscray as a key cultural, commercial and educational hub which has been endorsed as the government's sixth priority precinct because of its strategic importance not only to the west, but to Victoria.
Vice-Chancellor and President Victoria University Peter Dawkins said the government's recognition of the importance of Footscray was fantastic news for the community.
"This is an exciting time of growth for Victoria University and the entire west of Melbourne," Professor Dawkins said.
"Victoria University has campuses in the inner-west, middle-west and outer-west, with Footscray, in the inner-west, being the headquarters of Victoria University. Since 2012 we have been working in partnership with the Maribyrnong Council to establish Footscray as a University Town. Our partnerships with the Western Bulldogs at the VU Whitten Oval, and Western Health with the forthcoming $1.5 billion hospital at our Footscray Park Campus, are key elements in this strategy." 
"Footscray University Town has been a bold and innovative partnership between Victoria University and Maribyrnong City Council to promote Footscray as a hub of knowledge, learning, creativity and opportunity, with benefits for the whole community. This project has been going very well, and Footscray is now well known as a University Town.
"Now the new Footscray Hospital will result in another major world-class asset in Footscray, and provide the opportunity for a world-class health and education precinct, promoting innovation and jobs as well as enhancing health and education.
"This will cement Footscray's place as the economic gateway to Melbourne's West, the fastest growing region in Australia."
The announcement will see the Department of Jobs, Precincts and Regions lead co-ordinated planning and development for Footscray to provide more jobs, boost investment and strengthen social connection.