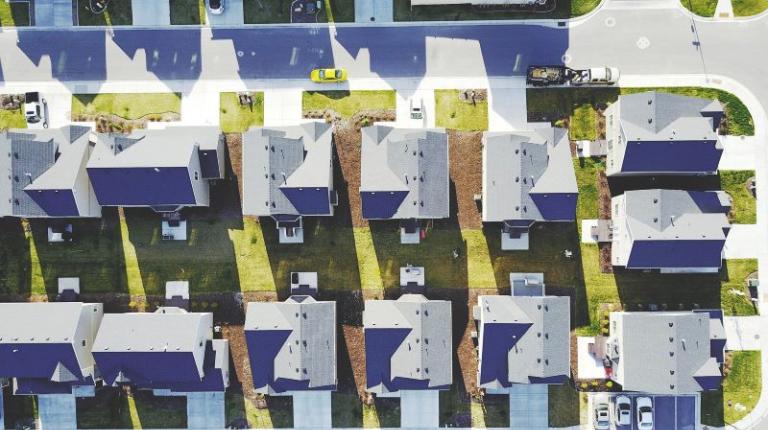 Victoria University (VU) research shows that if working from home remains a permanent feature of the workforce after COVID-19 as expected, Australia will see more urban sprawl, job flight to its biggest cities, and greater economic disparities between regions.
Modelling by VU's Centre of Policy Studies (CoPS) led by Senior Research Fellow Dr James Lennox predicts the effects that on-going working from home will have on Australian housing trends and jobs.
Dr Lennox said working from home a few days a week could very well become the norm in many occupations. A majority of recently surveyed Australians reported that they expected to continue the practice after the crisis, and there is mounting evidence proving to businesses that it can boost productivity.
The modelling identified that about 30% of Australian jobs classified by the Australian Bureau of Statistics in managerial, professional and clerical occupation groups have high work-from-home (WFH) potential.
The modelling assumes that in these WFH occupations, distance from the office will become less important to those workers.
"Our modelling indicates people in WFH occupations will be more likely to live further from city centres if their weekly commuting costs are lower. The net effect is to shift housing demand outward."
The research shows nationally, residential areas will expand 3.6%.
At the same time, the effect on businesses will be for more organisations to set up shop in central business districts as real estate there becomes more affordable for commercial tenants and businesses to cluster together.
This will have the effect of boosting growth and jobs of Sydney, Melbourne, Brisbane, and Canberra, but depressing that of other cities, towns and rural areas, he said.
"With there already being significant economic disparities between city and rural areas, and between different regions, these new trends pose a further challenge for policy-makers," Dr Lennox said.
A more comprehensive article about this research was published today in The Conversation.