Victoria University offers are up on back of its revolutionary block model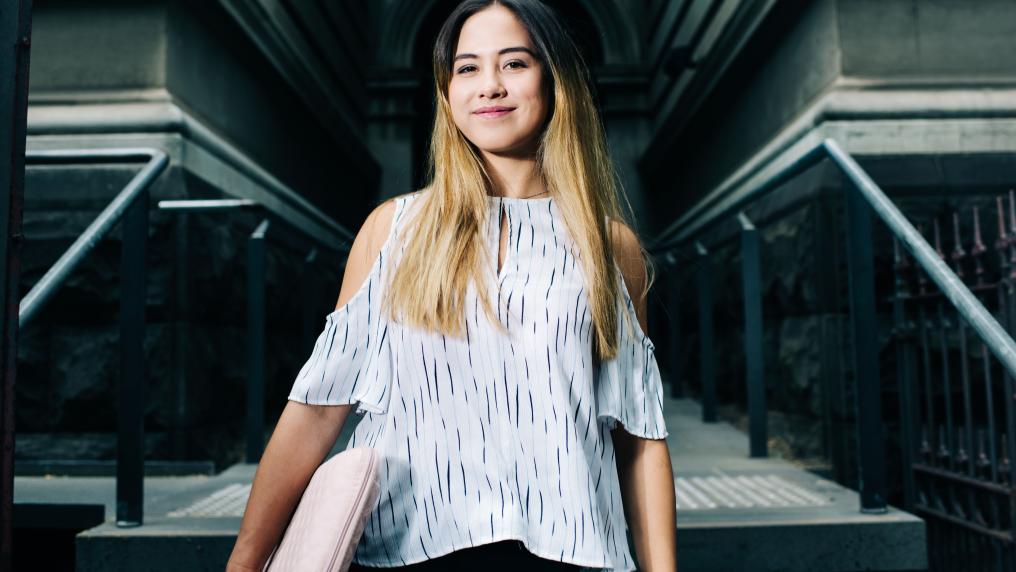 After shaking-up Australia's Higher Education sector with its revolutionary block model in 2018, VU has increased its first-preference offers by 12%.
Wednesday 16 January 2019
After shaking-up Australia's Higher Education sector with its revolutionary block model in 2018, Victoria University has increased its first-preference offers by 12% as more students than ever put number one next to VU for their dream course.
VU's Higher Education offers overall were up by 3% in the Victorian Tertiary Admissions Centre (VTAC) 2019 offers results announced today.
Vice-Chancellor Professor Peter Dawkins said, "this strong growth is clear evidence that VU's remarkable transformation, particularly through the block model method of teaching and learning, is attracting more students than ever before.
"These results vindicate that we are doing something extraordinary in Australia's higher education sector that is worth celebrating. We are transforming university for our students and giving them a new way to do uni," he said. 
Introduced in 2018, VU's block model focuses on students successfully completing one unit at a time before moving to the next, instead of juggling multiple units simultaneously. A first for Australian universities, the block model and its allied support programs showed evidence of stunning success.
Data for 2018 compared to 2017 (pre-block model) showed:
Overall pass rates were up 7.9 percentage points to 83.9%
Students receiving distinctions jumped 6.8 points to 26.7%, while high distinctions jumped 6.6 points to 22.2%
Pass rates for low socio-economic status (SES) students were up 15.3 points to 81.9%, with high distinctions up by 8.6 points to 18.7%
Pass rates for Indigenous and Torres Strait Islander students were up 19 points to 79%, while high distinctions were up 11.9 points to 23.3%
Pass rates for students from Non English-Speaking Backgrounds (NESB) were up 14.7 points to 82.1%, while high distinctions were up 6.8 points to 15.6%.
Natasha Milner, who is returning to VU to study science with the goal of being a teacher, said the block model's predictable timetable allowed her to manage her three part-time jobs and the small classes helped her.
"You have a one-on-one relationship with the lecturer," she said.
More new students for VU
VC Dawkins said it was exciting to welcome so many new students to Victoria University for 2019.
"Our staff have worked very hard to attract new enrolments. Our re-invention of university education has been designed to ensure the transition to university is as smooth as possible. Our new students will enjoy the benefits of one of the biggest evidence-based, student-centred, staff-led transformation programs ever undertaken in Australian higher education."
Direct applications outside the VTAC system also show strong growth for both Higher Education and TAFE programs, as does growth in offers for international students, particularly in bachelor and sub-bachelor courses in business, health, education, IT and engineering. International students have also been beneficiaries of the block model, with 92% of international students passing in 2018, and more than half achieving high distinction or distinction grades.         
An additional contributor to VU's 2019 enrolment success is the University's new faster and simpler systems for enrolment, orientation, and study for both Higher Education courses as well as for TAFE vocational education programs delivered by VU Polytechnic.