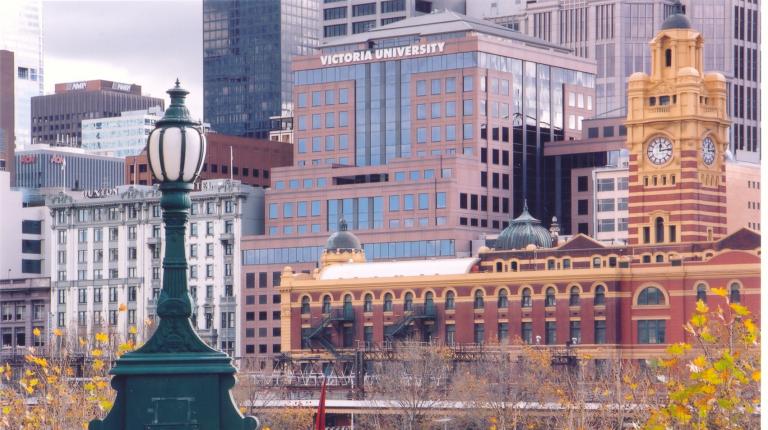 The Australian Government's first Engagement and Impact (EI) assessment confirms Victoria University delivers high-impact research that provides economic, social, environmental and cultural benefits for Australia and beyond.
Victoria University Vice-Chancellor Professor Peter Dawkins congratulated VU researchers. He cited their strong commitment to producing research that offers practical, evidence-based solutions to real-world problems:
"Victoria University is well known for translating its research into tangible benefits for the community, industry and government across our flagship areas of Sport, Health and Active Living, and Sustainable Industries and Liveable Cities."
The EI assessment is a companion to the Excellence in Research for Australia (ERA) 2018 Report released last week. The ERA report showed that 70% of VU's assessed areas of research are at, above, or well-above world standard in terms of quality.
The EI assessment examines how research at Australian universities has enhanced the economy, society, environment or culture. Submissions received a rating of low, medium, or high impact.
VU's Aboriginal and Torres Strait Islander research conducted in VU's Moondani Balluk Academic Unit was particularly strong in the ratings, scoring 'High' for both Impact and Impact Approach.
VU submissions strongly rated 
More than 90% of VU's submissions were assessed to have made a significant contribution to society, community and culture through developments in such areas as Indigenous history, telecommunications, education policy, and fire safety.
Re-writing and re-telling the narrative on Aboriginal history in Australia
VU researchers have brought greater visibility to the Aboriginal narrative, benefitting Aboriginal and non-Aboriginal Australians, educators, students, historians and activists. Part of this research will soon be incorporated into the Aboriginal History Archive to be available for public access later in 2019.
Smart antenna to Smartphone
Researchers have developed algorithms used in the first smartphones to incorporate multiple-antenna (MIMO) WiFi technology. VU's MIMO expertise is now in evidence in many areas of global telecommunications. The research was led by Professor Mike Faulkner of VU's College of Engineering and Science.
Building equity & fairness into school funding using student need
Researchers worked with school jurisdictions in Australia to develop improved funding models to be more equitable, accountable and efficient, focusing on student needs and student learning. The funding models are now used in five Australian states and territories. The research was led by Professor Stephen Lamb of VU's Centre for International Research on Education Systems (CIRES).
Optimising smoke alarm signals
A decade of research by VU's Human Behaviour in Fire team created an evidence base for potentially life-saving revisions to fire codes and standards in Australia and the USA.
The team's findings led to the US National Fire and Signaling Code being revised to require low frequency 520Hz alarm signals in some new buildings such as hotels and motels, and in homes of people with hearing loss. In Australia, the National Construction Code was revised to require the smoke alarms in new homes.