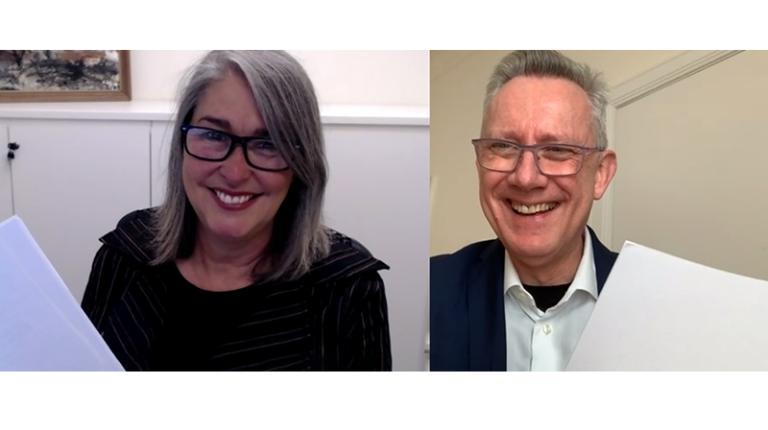 Victoria University has signed a strategic partnership agreement with national broadcaster the ABC to support VU students to tell the stories of communities living in the west of Melbourne.
Victoria University Vice-Chancellor Professor Adam Shoemaker said that as a part of the agreement VU students will create content to be considered for use by ABC News.
"This is such an exciting opportunity for our students and our university. Four internship places will be offered to our screen media students, enabling them to apply their skills in the sector and experience the heartbeat of a broadcaster. They will be up-close to its operations on a minute-by-minute basis in an ever-developing 24-hour news cycle," said Professor Shoemaker.
 "Partnering with logical and ethical organisations is a key strategic driver in our new Strategic Plan 2022-2028. Our partnership with the ABC will allow our students to thrive in a real-life learning environment as well as benefit from having a comprehensive and deep alliance with the ABC on our Werribee campus in the Wyndham Tech School."  
 The partnership with VU will also include ABC staff to provide guest lectures to VU students, student tours of the ABC's Southbank studios and community stakeholder events. 
 "The partnership allows us to work with talented VU students and also better connect with the people and the stories in Melbourne's west, the most rapidly growing corridor in Australia," said ABC Head of State News Coverage Genevieve Hussey.    
 "These stories, programs and initiatives will resonate not only with Melbourne audiences but with communities across Australia." 
As part of the agreement, and the ABC's More Relevant to More Australians editorial strategy, four ABC journalists will be based in the western suburbs where VU operates.  
Victoria University offers the Bachelor of Screen Media in blended, block, in-person and remote modes of learning.