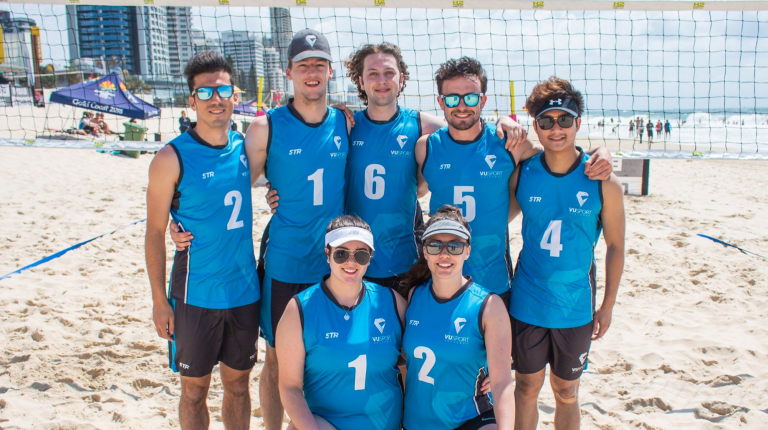 Unisport Nationals Div 1 and Div 2 is Australia's largest university sporting competition and as a Victoria University (VU) student, you have the opportunity to represent VU on the national sporting stage.
Following the cancellation of the Unisport Nationals for the second year in a row due to COVID-19, the event's return is highly exciting, and it is shaping up to be a student experience not to be missed.
In 2022, Unisport Nationals will be held in Perth, Western Australia and will be contested at several locations across the region, showcasing some of the best sporting facilities in the country. The event will bring over 6,500 students from across the country to compete in 32 different sports from September 24-30 and student-athletes from Unisport's 43 member universities will compete in sports such as basketball, netball, futsal, volleyball, football and more. 
Apply for 2022
Victoria University is looking for the best student-athletes to join the squad. To be eligible, you must be a VU student in 2022. If you are interested in competing for Victoria University at Nationals Div 1 and Div 2, register your interest to find out more information, and to be invited to team trials.
For all details on sports offered and more about the Unisport Nationals Div 1 and Div 2, go to the official website.