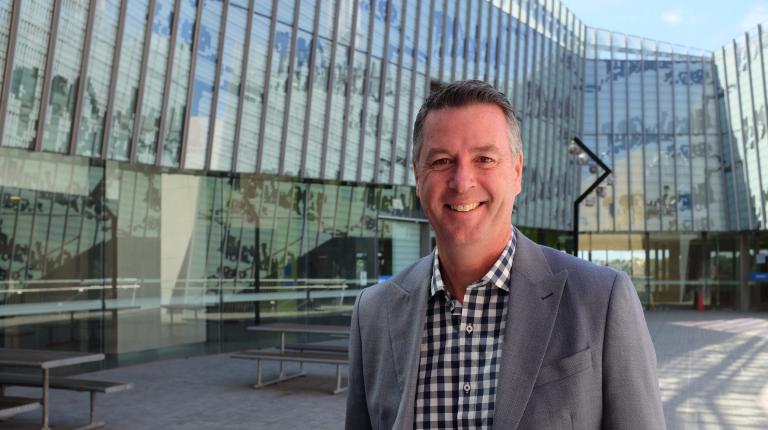 Victoria University (VU) today appointed former member of the Parliament of Victoria and passionate advocate for the western suburbs, the Honourable Wade Noonan, as its Deputy Vice-Chancellor External Relations and Partnerships.
Vice-Chancellor Professor Adam Shoemaker said Mr Noonan's appointment would strengthen the University's ambitious strategic endeavours.
"Wade's energy and leadership will be a fantastic asset as the University develops deeper and meaningful partnerships and alignment with industry," Professor Shoemaker said.
"With a career defined by bringing together government, business and community groups for social good, Wade is well equipped to lead our 'flipped campus' approach that brings complementary industries onto and into our campuses to enhance employment prospects for our students."
Mr Noonan said he was looking forward to continuing his advocacy for the region and the chance to contribute to VU's vision and future.
"I'm passionate about the west and ambitious about how VU can help shape its future. To be joining VU at a critical time of its growth and transformation is hugely exciting," Mr Noonan said.
"VU has successfully delivered 'the new way to do uni' and is now brilliantly poised to drive campuses of the future, built on ethical values and conscious partnering.
"To do this well will require deeper alliances with like-minded industry partners and the delivery of the 'flipped campus' model brings smart and creative minds together," he said.
Mr Noonan is no stranger to tackling challenges head-on, serving as Minister for Police and Corrections and Minister for Industry, Employment and Resources in the first term of the Andrews' Government.
Most recently as Executive Director, he helped transform the West of Melbourne Economic Development Alliance (WoMEDA) into one of the region's most influential advocacy groups. He also played a lead role in developing a 20-year blueprint for Melbourne's North and West City Deal, in which VU is a key stakeholder.
VU recognised Mr Noonan's impact in 2020 with a Companion of the University Award for his outstanding contribution to Government and Melbourne's west.