Victoria University joins call for bold plan to transform Melbourne's north & west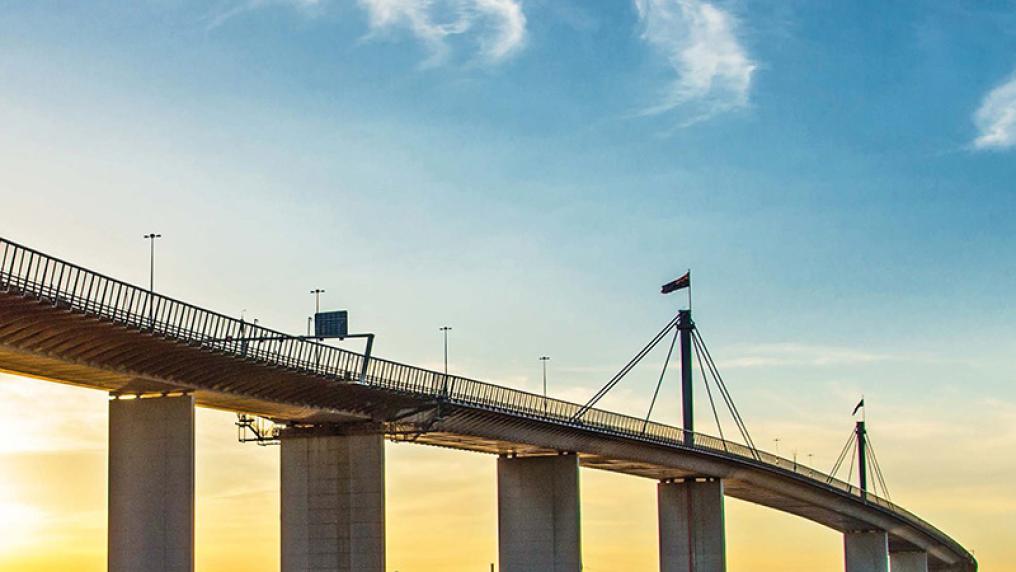 Victoria University joined government, business and communities to launch the North and West Melbourne City Deal Plan, a 20-year proposal of projects and investment for one of Australia's fastest-growing regions.
Monday 24 August 2020
Victoria University today joined government, business and communities to launch the 'North and West Melbourne City Deal Plan 2020-2040', a 20-year proposal of projects and investment for one of the fastest-growing regions of Australia.
The North and West Melbourne City Deal Plan  is a blueprint of 66 major projects aimed at creating 300,000 jobs over the next 20 years by rebooting business, boosting social and economic inclusion, and leveraging the region's existing strengths in health, food production, manufacturing and logistics.
The plan, which has received unprecedented bipartisan government support, was announced today by two former Victorian premiers: Chancellor-elect of Victoria University, Steve Bracks, and La Trobe University Chancellor John Brumby.
Plan crucial to addressing job shortages
The announcement comes as Melbourne's north and west experiences high unemployment caused by the devastating impact of the pandemic. More than 60% of Victoria's cases of COVID-19 have been recorded in the region. So far, around 80,000 jobs have been lost in the north, with thousands more employees on reduced hours. Almost half the businesses in the west have lost more than 25% of their revenue compared to same period last year.
"A 'City Deal' for the north and west Melbourne region was urgently needed before COVID-19…it is even more critical today," said Mr Bracks.
About one in 12 Australians and one in three Victorians live in the region, and the area population is tipped to reach three million by 2040.
A list of investment priorities for the region – some already underway or planned, and others brand new – are aligned to four priorities for the region:
Future Economy
Transport and Connectivity
Health and Wellbeing
Liveability.
These projects aim to unlock economic development opportunities across eight geographical precincts including Footscray, Sunshine, and Werribee.
Victoria University to contribute to plan
VU will contribute across a range of areas, including:
developing skills for an expected civic construction boom, and for green jobs in areas such as waste and recycling
providing education and employment benefits through a new $1.5 billion 504-bed public hospital to be built adjacent the Footscray Park Campus
promoting a smart, creative and vibrant multicultural community in Footscray aligned to the Footscray University Town initiative between VU and the Maribyrnong City Council
establishing a School for Civil Construction and Transport Systems at Werribee Campus with research and training facilities and a large enterprise hub to co-locate construction, engineering and transport businesses
establishing a Mitchell Institute Centre for Jobs and Skills to analyse the future of work, and locations and skills required to create employment clusters closer to where Australians live
establishing a Sustainability Futures Centre at Werribee Campus to continue research initiatives in waste, water, energy, food and the built environment
continuing research and creating opportunities at Footscray Park Campus' Sport and Active Living Innovation hub.
Next steps for plan
The plan was co-developed with 13 local councils represented by LeadWest and the Northern Councils Alliance, La Trobe and Victoria Universities, and economic development bodies NORTH Link and the VU-based West of Melbourne Economic Development Alliance (WoMEDA).
The Federal and Victorian State Government committed to developing the deal in 2019. The next step will be to seek formal Memorandum of Understanding arrangements.
Find out more about the 'North and West Melbourne City Plan Deal 2020-2040'.