The financial cost of offshore processing can be calculated; the psychological impact cannot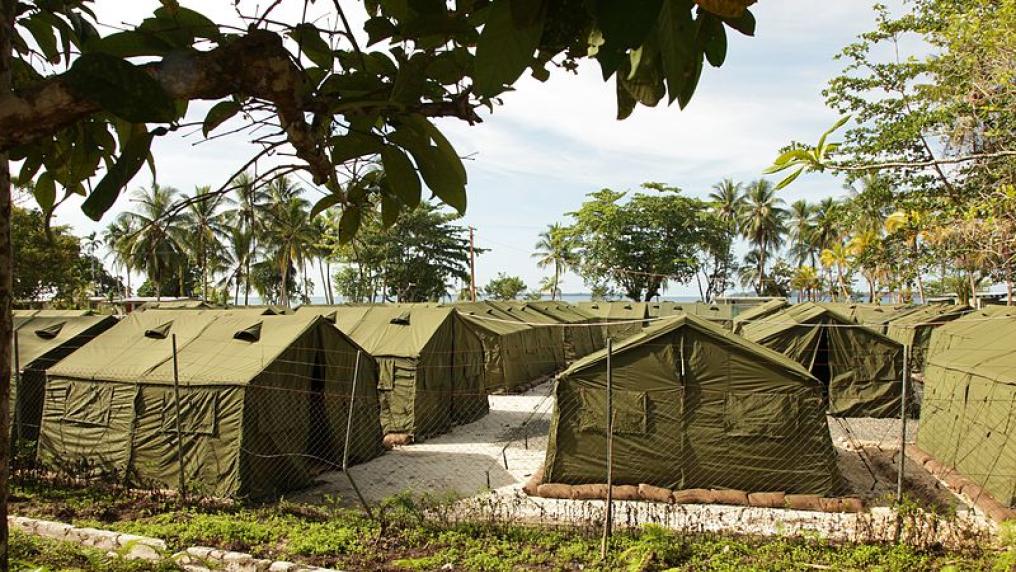 VU's Dr Kyli Hedrick has published new research on emotional and financial cost of off-shore processing.
Wednesday 11 October 2023
New research from Victoria University (VU) has described and analysed the significant financial, mental health, and public health costs related to offshore processing.
Led by Dr Kyli Hedrick, The enduring harm from permanent offshore processing arrangements in the Pacific Islands, published today in the Australian and New Zealand Journal of Public Health examines the public funding attached to off-shore processing, describing it as substantial.
The paper follows on from Dr Hedrick's 2021 research which confirmed rates of self-harm among asylum seekers held on Nauru were 52 times higher than rates of self-harm among asylum seekers living in the Australian community. 
The latest research shows that despite the fact that the last of the asylum seekers sent to Nauru by Australia over 10 years ago were transferred off the Pacific Island on the 24 June 2023, the Australian government continues to pay $350 million per year to keep the detention centre ready for any future boat arrivals.
It also outlines how the Australian government made a confidential agreement to pay PNG to provide welfare and support services for the remaining 84 asylum seekers and refugees transferred there a decade ago by Australia.
A number of documents report the costs involved (AUD 4.6 million) in contracting US private prison company Management and Training Corporation (MTC) for "preparatory work for its impending takeover of the offshore immigration processing centre in Nauru."
A short time later, the company landed another contract by the Australian Government worth AUD 47.3 million. The contracts were awarded knowing that a number of serious US-based allegations have been made against MTC, including the wrongful detention of a US citizen.
"With Australia having now attempted to transfer its responsibilities to both Nauru and PNG – obligations that it cannot sidestep under international refugee and human rights law – and repeatedly engaged the services of a US-based prison contractor, there are legitimate concerns for the well-being of the asylum seekers and refugees still held in PNG," Dr Hedrick said.
"The mental, physical, familial, human rights and public health costs of Australia's brutal policy of offshore immigration processing can no longer be denied. There should also be serious concerns for any future boat arrivals who may be transferred to Nauru. By enshrining more enduring arrangements, the Australian Government has placed these individuals at increased risk of further preventable psychological and physical harm," Dr Hedrick said.
The research recommends numerous ways the large sums of public funds could have been redirected to prevent further harm and ensure a more positive outcome for those who look to Australia for protection. These include investing in more efficient visa processing arrangements, and culturally appropriate healthcare and resettlement services.
"Supporting such initiatives would most likely lead to better health outcomes for both those who have already been subjected to this callous policy, as well as those who may require Australia's support in future," Dr Hedrick said.