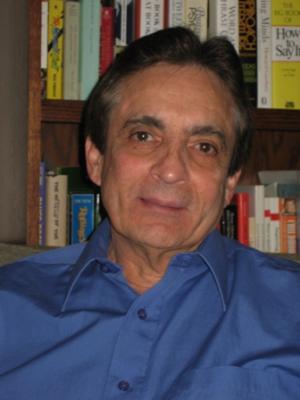 US psychologist and educationalist Professor Joe Cuseo says we need to rethink the way we measure the success of our universities. Rather than the standard benchmarks driven by academic excellence, entrance scores and research output, tertiary education teachers should be judged by how well they meet the expectations and dreams of their graduates.
"The amount of gain or positive change in students is the definition of a high-quality institution," he told a public lecture this week. "Have we added something to a student's development that would not have occurred without our education or intervention?"
His reputation as a passionate advocate for a holistic approach to support for students was on display at his lecture at Victoria University's City Flinders Campus on Wednesday 13 July.
As Australian educators grapple with the challenges of lifting tertiary education participation rates, especially among disadvantaged groups, Professor Cuseo's thoughts were warmly received.
He provided the following indicators to guide universities in their efforts to meet the needs of their students:
Student retention - ensuring first-year students remain, re-enrol and progress to degree completion
Educational attainment - students complete their degree or program or other educational goal
Academic achievement - the degree of student learning and cognitive development that takes place during the educational experience
Personal development - the extent of holistic development that occurs such as social and emotional intelligence, identity formation and character development, and an appreciation of diversity and tolerance
Student advancement - the degree to which students aspire to and succeed after graduation
On access and equity support programs, he had this to say: "Early alert and peer tutoring programs and the like are helpful initiatives, but the right culture has to be present if they are going to be effective."
As well as supporting these programs, universities need to promote a holistic approach to student retention, learning and development as core business.
He identified some of the key settings that encourage this approach:
A "pervasive attitude" that all students can succeed
A sense of inclusiveness characterised as "community" or "family"
A strongly held mission that recognises and nurtures the special nature of the campus and campus life
Download his lecture notes.
Professor Cuseo's visit to Australia was sponsored by VU's Institute for Diversity, Educational Access and Success (IDEAS). He was also interviewed for a profile in this week's Higher Education Supplement in The Australian.