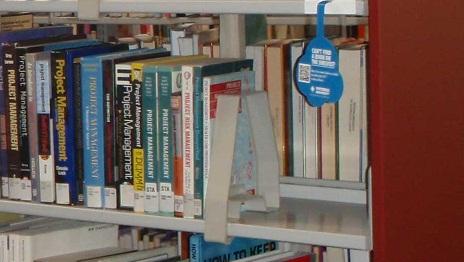 You can now access our e-books from the library shelves.
We have a great range of e-books to expand your research options. You can access eBooks any time and read them online, or download them to your PC or mobile device.
Look for shelf signs with a QR Code linking to the Library homepage where you can search for e-books.
If you'd like to find out more about using eBooks, we are holding 'e-books: an introduction' training sessions at our Footscray Park and Werribee campus libraries.