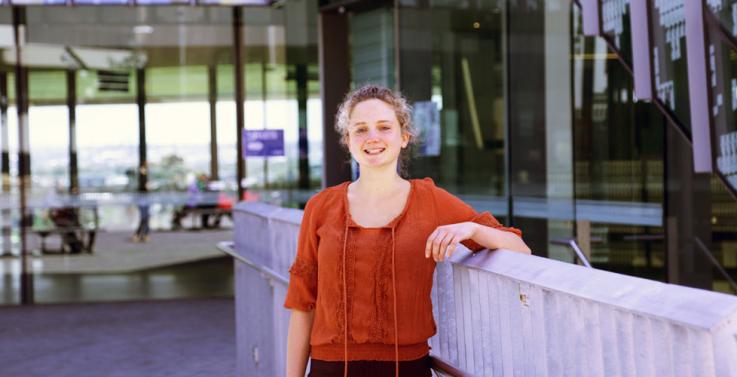 A visiting international research student says the support for hands-on research at VU makes all the difference.
"I love Melbourne! It's great! There are so many thing I like – I like that it's very international, you're meeting people from all over the world and everybody is open minded".
A little nervous at first about coming to Melbourne, 21-year-old Malin has been grateful for the support and contact she has had with her supervisor Dr Nir Eynon before arriving.
"It was very hard to imagine what it would be like here, but the whole experience has been much easier knowing that there is someone there to help you through it".
Under Nir's supervision, Malin has spent her days working with muscle tissue in the Institute of Sport, Exercise and Acting Living (ISEAL) biochemistry labs, which she describes as beautiful.
"It was never boring. I have enjoyed working with everyone at VU and gaining lots of new experiences from putting theory and methods we learned about at university into practice. The other PhD students have been very patient with me and explained everything so well".
The DAAD-RISE program supports over 250 projects worldwide by funding undergraduate German students to work as research assistants on three month internships in order to gain hands-on research experience in their field.
Dr Eynon, who has already been successfully matched with several DAAD students previously, said it has been an "excellent experience for us. Malin is very kind, with a passion to learn and to experience in the lab. We are hoping to have her here as a PhD student in the future as this is one of the DAAD program aims".
Malin bid farewell to Victoria University at the end of October to finish her degree in her hometown of Bonn. She is due to complete her Bachelor of Molecular Biomedicine in July 2014, and would like to continue in a research role once she finishes.
"I've enjoyed travelling here so much that I'd like to travel a lot more when I finish my studies – I would definitely visit Australia again".