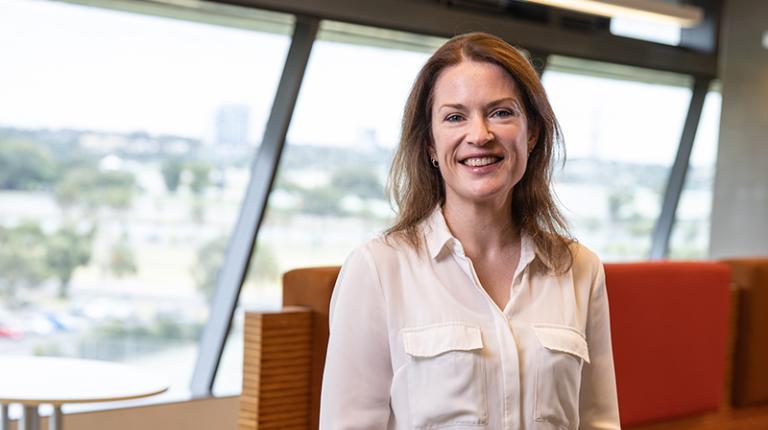 Professor Alex Parker has been appointed to an independent panel set up by Swimming Australia to investigate issues relating to women and girls in the sport and to review the systems and procedures currently in place.
Appointed by Swimming Australia Director, Tracy Stockwell, Professor Parker joins Sydney barrister Chris Ronalds SC (panel chair) and former track and road cyclist Katherine Bates as the third member of this independent panel.
Professor Parker is Executive Director of the Institute for Health & Sport, one of Victoria University's flagship research Institutes, and a professor of Physical Activity and Mental Health. As a clinical psychologist, she specialises in youth mental health, and her clinical research has equipped her with an in-depth understanding of the way in which procedures, ineffective and broader stressors can affect the mental health of athletes.
Swimming Australia says that areas of investigation will include:
the organisation's structures and systems
the conduct of people in authority
ways to support the advancement of women in coaching roles
how to address issues concerning performance physique in sport
Swimming Australia's complaint's process.
Professor Parker said that addressing gender equity issues and the relevant systems and structures would play a large part in the investigation.
"Women athletes are at a higher risk of exposure to abuse, body shaming, sexual abuse and social media trolling. Pay disparities mean they often have to juggle part-time work, they are less likely to have leadership or media roles post-retirement, and they also have the considerations of pregnancy and parenting," she said.
The panel's findings will benefit more than elite athletes. "What we learn here can apply to all levels. Exposing issues at the elite level will inform better practices for sport in the community," she said.
Swimming Australia's Chief Executive Alex Baumann told ABC News that he did not know if swimming had institutional problems with women but "that's what we want to determine".
Professor Parker's contribution to this important review further reflects Victoria University's commitment to removing the boundaries that limit women in sport. The University is working for improved career pathways, workforce development, industry collaboration and the investment in women in sport.
The independent panel will soon put out a call for confidential submissions from athletes, coaches, support staff and family members (email: [email protected]).
The report will be submitted in December to the Chair of the Australian Sports Commission and the President of Swimming Australia, Kieren Perkins OAM.