Wednesday 13 November 2013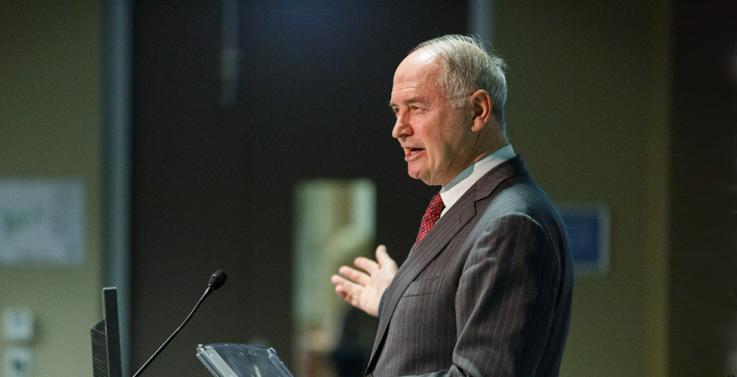 Victoria University and the College of Arts recently hosted an important workshop on Re-imagining Environmental Governance. The workshop was funded by the Academy of Social Sciences in Australia.
The two-day program for a diverse interdisciplinary group was organised by Dr Deirdre Wilcock, Associate Professor Julie Stephens and Dr Colin Higgins (Deakin University). There was a balance between academic researchers and public sector managers of major environmental projects.
The aim of the Re-imagining Environmental Governance workshop was to discuss different models of environmental decision-making and public engagement. A key theme was to bring together people from across the social sciences and humanities in a first step towards making sure these crucial perspectives are brought to bear on problems of managing the environment.
Distinguished Professor Ross Garnaut, one of Australia's leading economists, presented at the workshop on the topic of The importance of economics in environmental governance, which provided a glimpse into some of the issues discussed in his new book, Dog Days: Australia After the Boom. At the workshop Professor Garnaut explained how we found ourselves in our current economic position, what we can expect next and the choices we need to make to secure our economic future.
Download the transcript of Professor Garnaut's presentation.