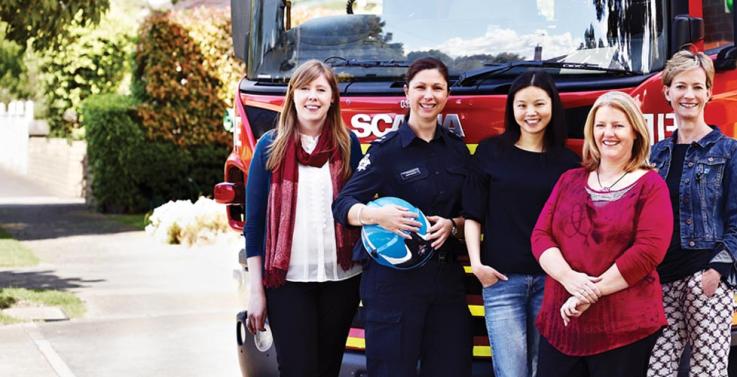 Research is helping authorities understand house fire risk through one of the most comprehensive fire fatality databases in the world.
A research team led by Professor Dorothy Bruck has built the database over five years, recording 150 variables from coronial files on more than 400 fatal fires in Victoria, New South Wales and Queensland.
"Fire crews arrive and take basic information but nothing like the data we collect, so while they know about the fire they know very little about the victim," she said. "Coroner's files are such a rich source of information and provide the opportunity for detailed investigations about who is dying in house fires and why."
In one study researchers looked at coroners' records for the 95 fire victims tested for blood alcohol and found 58% had positive results, most with high levels of intoxication exceeding .10 Blood Alcohol Concentration.
Professor Bruck said few of those intoxicated victims had obstacles, such as barred windows or blocked exits, preventing their escape from the fire.
"The implication is that at least some intoxicated victims might have survived had they been roused in time," she said.
But the biggest issue appeared to be the combination of heavy drinking and smoking. The study showed victims who'd been drinking were nearly five times more likely to die in fires involving 'smoking materials' like discarded cigarettes.
The database has also allowed the first detailed look at the role of mental illness in house fire death. About half the 101 Victorian fire deaths examined were either definitely or probably suffering from a diagnosable mental illness.
Interestingly, this group were six times more likely to have a history of careless smoking - as evidenced by cigarette burns in carpets, clothes and furniture - than those without a mental illness.