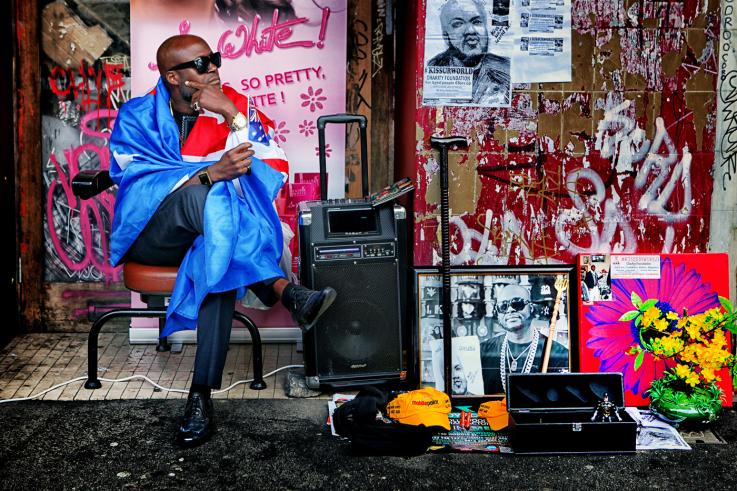 Entries are now open for Picturing Footscray, a photography competition based on the theme 'Footscray' to be exhibited at VU MetroWest from 17 August to 15 September.
The competition is open to all, and encourages photography enthusiasts to capture something about the character and personality of the place and people of Footscray. 
The prize was first established in 2016 as part of the BluScray VU Centenary celebrations, with a 'blue' theme.
The 2016 competition was a great success, attracting a high number of entries, and was well received by visitors. Following the exhibition, it was decided that a similar competition should be held at VU at MetroWest annually, as a unique way to generate a vibrant and engaging conversation about Footscray.
In 2017, Picturing Footscray has partnered with Due West: Immersive Arts Festival. The Due West festival takes place across the Maribyrnong over a three-week period, showcasing works from local artists and organisations across multi-disciplinary art forms.
This year, the theme is 'Footscray', encouraging photographers to capture anything Footscray-related that attracts their interest. How the theme is interpreted is left to entrants, and some exciting photographs are expected.
There are four prizes:
First prize: $3,000.00
Second prize: $1000.00
Third prize: $500.00
People's Choice Award: $500.00
Entries are accepted from 22 June to 7 August 2017. Find out more about entering the competition.
Picturing Footscray is an initiative of Victoria University and Footscray University Town.