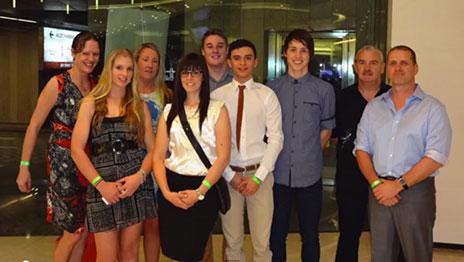 Students studying the Diploma of Paramedical Science (Ambulance) recently had an invaluable opportunity to participate in a Hong Kong study tour as part of Victoria University's Student Mobility Program.
The study tour – which took place for 10 days during June 2014 – provided students with an opportunity to further their academic knowledge, clinical skills and broaden their cultural experience – including gaining hands-on paramedic experience in Hong Kong.
The selected ten students were privileged to undertake two 10-hour observer shifts with the Hong Kong Emergency Ambulance Service (HKEAS).
The students were placed at ambulance stations throughout Hong Kong Islands and Kowloon and attended emergency patients with their respective crews. They were able to experienced first hand, what it is like to be a paramedic in Hong Kong and the innovative practices the HKEAS provides.
Further arrangements were made to visit the Prince of Wales Hospital emergency department and St Johns Brigade Service, learning about their involvement within the community.
Students also attended the prestige biennial International Conference on Emergency Medicine (ICEM). The conference, held over 4 days, featured experts in the field of emergency medicine from all over the world presenting research symposiums.
This included:
cardiac emergencies
paediatric airway emergencies
battlefield medicine
trauma
resuscitation
neurological emergencies
The latest medical equipment and resources were also available for clinicians to trial.
Finally, concluding the study tour was a visit to a historical medical science museum and the Po Lin Monastery also known as 'big buddha' which captured the very essence of Hong Kong.
The study tour provided a holistic approach to academia. Overall this enhanced students learning and engagement and relationships were formed with the prospect of future research collaboration.
Ben Lawson, one of the selected Diploma of Paramedical Science (Ambulance) students who participated, has produced a video that showcases the tour.
Watch the Hong Kong Study Tour 2014 video on YouTube.