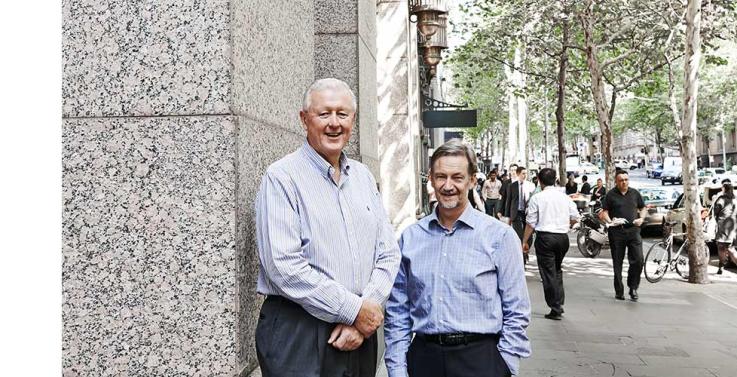 Victoria University research into health spending has informed the design of a new global finance fund for the world's poor.
The collaborative research led by Karin Stenberg at the World Health Organization (WHO) with the Victoria Institute for Strategic Economic Studies (VISES) calculated the social and economic returns from investment in women's and children's health.
VISES Research Director Professor Peter Sheehan said their calculations showed increasing annual health expenditure by just US $5 per capita in 74 high-burden countries would yield up to nine times that value in economic and social benefits by 2035.
"These returns include greater GDP growth through improved productivity, prevention of the needless deaths of 147 million children, 32 million stillbirths and 5 million women between 2013 and 2035," Professor Sheehan said.
"These gains could be achieved by an additional investment of $30 billion per year, which is equivalent to a 2% increase above current spending."
The 74 'high-burden' countries, situated mostly in Africa and Asia, carry 95% of the global maternal and child mortality burden.
This research has now led to the establishment of a multi-billion dollar Global Financing Facility by the United Nations, USAID and the governments of Norway and Canada. Commitments to the Fund include Norway ($600m) and Canada ($200m) with an expected total of $4 billion.
Calculations of the number of maternal and child deaths that could be avoided were produced by WHO researchers using an international model called OneHealth and data on an internationally agreed set of cost-effective health interventions.
The economic, social and demographic benefits arising from those interventions were calculated by the VISES team using a range of workforce and other economic data for the 74 countries, provided by international agencies.
Professor Sheehan said the study's impact lay in highlighting how targeted investment in maternal and newborn health, child health, immunisation, family planning, HIV/AIDS and malaria in those countries could have such massive impact. Expanding access to contraception is seen as a particularly cost-effective investment in these scenarios.
In 2013 the VISES researchers were lead authors in 'Advancing social and economic development by investing in women's and children's health: a new Global Investment Framework' published in the prestigious Lancet journal.
VISES Director Professor Bruce Rasmussen and Principal Research Fellow Dr Kim Sweeny also played key roles in the project.
It was one of 20 collaborative research projects featured in the recent Research Highlights publication.