Thursday 12 November 2015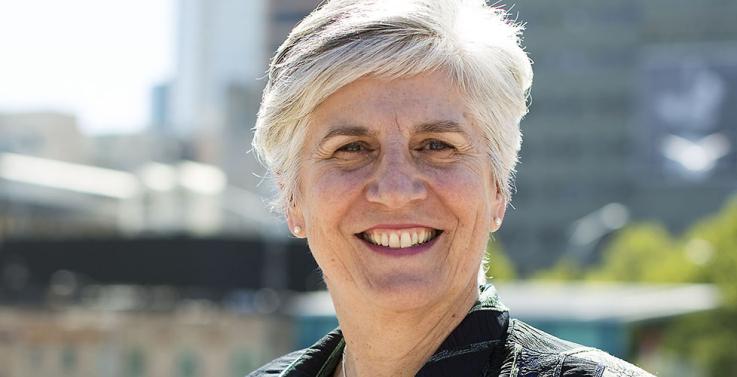 One of Australia's top education policy and research leaders, Dr Sara Glover, has been appointed director of the Mitchell Institute at Victoria University.
Dr Glover has extensive experience working in government, higher education and research sectors across the fields of education, adolescent health, and education systems data and evaluation.
Under her leadership, the Mitchell Institute will have a strong focus on addressing gaps in educational opportunity in Australia, with particular emphasis on how our education and training systems need to change to equip all young people with the capabilities to live healthy and productive lives.
Landmark report
In the first week of Dr Glover's appointment, the Institute launched a comprehensive study into the opportunities available to young people as they negotiate Australia's education system.
Educational opportunity in Australia 2015
revealed, for the first time, how systemic gaps in educational opportunity can widen as children progress through education, from early childhood through to the age of 24.
"The disparities in Australian education are stark," said Dr Glover. "Overall, one in four young people living in Australia are missing out on critical educational milestones, leaving them poorly equipped to take up opportunities for work, further study or training."
Students from low socioeconomic backgrounds were most likely to find themselves marginalised in the education system. "We are letting down too many young people. It's not hard to see the huge waste of potential and talent this represents," she said.
Prepared by Professor Stephen Lamb's team at the Centre for International Research on Education Systems for the Mitchell Institute, the landmark report received national media attention.
"There has been a strong response to these findings. Many, including us, are disappointed to find such persistent inequity and disparity of educational opportunity in a country like Australia."
Global outlook
Dr Glover brings an international network of education leaders to the Mitchell Institute. The director of the Centre for Real-World Learning in the UK, Professor Bill Lucas, joins the Mitchell ranks, alongside US-based Asian education systems specialist Dr Yong Zhao and veteran tertiary policy researcher Professor Peter Noonan.
Each offers important perspectives on how Australian education systems can change and adapt to meet the needs of young people in a globalised society and economy.
"Education needs to be more future-oriented, and, more than ever, we need our education system to foster capable, curious, resilient and adaptable young people," said Dr Glover.
"As a nation we are struggling to develop the potential of every young person, struggling to keep up with our international peers and struggling to overcome the effects of disadvantage through education. We cannot be satisfied with this."
Dr Glover joined the Mitchell Institute in 2013 to lead its education policy program. She began her career in education as a teacher, before moving into curriculum development. She has held a number of executive roles within the Victorian Department of Education and Training and was the Director of Education and Training and a principal researcher at the Centre for Adolescent Health at the Royal Children's Hospital, University of Melbourne for eight years.
Collaboration & partnership
Dr Glover believes old models needed to change, and collaboration and partnerships across sectors were essential for the future of education.
"Some of the most promising practices we've seen are where there is close collaboration between schools, with families and partners including the tertiary sector, business and community organisations to bring learning to life and connect the pathways for young people."
"Working together creates a different environment that gives all young people the chance to thrive while meeting the needs of a modern labour market," she said.
Appointment welcomed
Dr Glover's appointment has been welcomed by many leaders in the education sector including the Chair of the Australian Institute for Teaching and School Leadership, Professor John Hattie.
"I am extremely pleased to hear of Dr Glover's appointment. I've known her professionally for a long time and have always been impressed with her outstanding leadership capacity and commitment to educational excellence for all," he said.
Chair of the Mitchell Institute Board, the Hon. Lindsay Tanner said the appointment was an excellent one for the Mitchell Institute.
"Sara brings a wealth of experience from both a policy and practice perspective and her passion and commitment to education and improving outcomes for all young Australians, is outstanding. Sara has a refreshed vision for the Institute that is focused on the critical changes in education this country needs," he said.