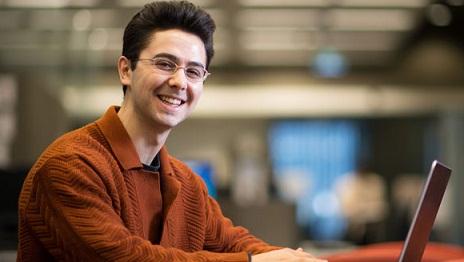 At the recent workshop Slice and Dice Metrics hosted by VU Library, Elsevier research consultant, Dr Steven Riddell explained how researchers can use metrics to help them determine what to read, where to publish and benchmark themselves.
Dr Riddell used Scopus to show how to compare and analyse up to 10 journals, using a variety of parameters such as SCImago Journal Rank (SJR), Source-normalized impact per paper (SNIP), Impact Per Publication (IPP), Citations, Documents, Percentage Not-Cited, Percentage Reviews. He noted that SJR can be used when focusing on Life and Health Sciences, and SNIP can be used for Engineering, Computer Science and Social Sciences.
Alternatives to journal-level/citation metrics include author-level metrics, Altmetrics and Journal Insights. According to Dr Riddell, Scopus Author search is useful "to find yourself and collaborators", and Scopus Author Evaluator can help a researcher "gain the best insight into other researchers or yourself".
How to ensure metrics work for you
To make best use of the metrics available to measure research impact, researchers need to ensure that all their publications can be identified as their work. According to Dr Riddell, the challenge is 'scholarly name ambiguity', with many researchers closely resembling each other, or researchers publishing under name variations.
Dr Riddell highlighted the need for researchers to ensure that all their publications are correctly attributed by 'cleaning up' their Scopus ID (eliminating author name variations such as Dr. Smith, Dr. J. Smith and Dr. James Smith to establish one consistent ID as Dr. James Smith) before obtaining an ORCID (Open Researcher Contributor ID) profile.
ORCID which provides a persistent digital identifier that distinguishes a researcher from every other researcher is now fully integrated into all Elsevier systems. Advice on how to set up an ORCID account is available on the ORCID website. However, it is important for researchers to first ensure that they are known under a consistent author ID before setting up an ORCID account.
Creating an account with ORCID allows researchers to better manage research workflows including manuscript and grant submissions – increasingly publishers are requesting a researcher's ORCID for manuscript submission. With an ORCID account, researchers can also manage their profile – for instance, by using Scopus Author search.
Dr Riddell's presentation will be available on the library intranet page (requires VU login when off campus).