Thursday 23 November 2017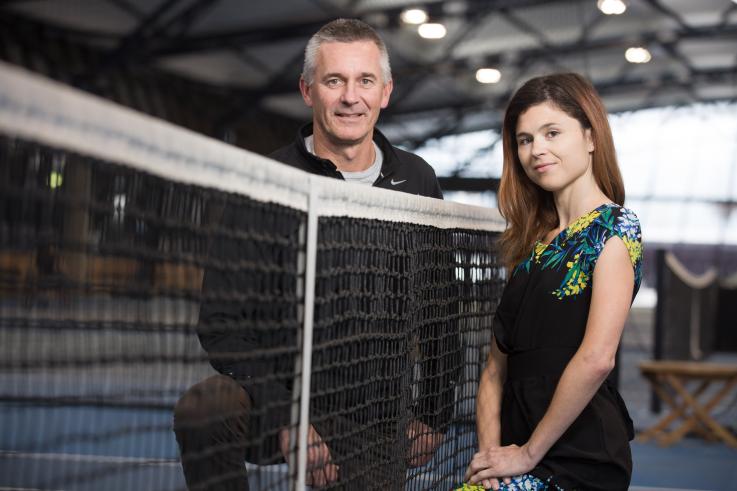 It is one of the biggest quantitative studies ever undertaken to measure the link between an elite tennis player's mental skills on court and their performance.
Researchers at Victoria University analysed three million points in almost 20,000 singles matches played by 858 male and female tennis players on the professional world tour between 2011 and 2015.
Dr Stephanie Kovalchik, a research fellow at VU's Institute of Sport, Exercise and Active Living (ISEAL), is the study's lead researcher.
Using an analysis of the outcome of every point in tens of thousands of professional matches, Dr Kovalchik's team assessed how each player's performance varied depending on the game situation.
This enabled them to identify the mental skills and mental profiles that characterised the most successful players in the sport.
"One of the patterns we found was that the Big Four – Djokovic, Federer, Murray and Nadal – had a champion's mentality that was characterised by cool-headedness on serve and adaptability on return," Dr Kovalchik says.
"Using such a large data set enabled us to uncover hidden trends in how tennis players handle different kinds of pressure in a match".
Her team used performance patterns to categorise players into mentality profiles, such as stoics, fighters, and clutch servers, depending on how effectively players responded to big points, falling behind and other circumstances in a match.
"The different profiles relate to how much a player is affected by the score," Dr Kovalchik says. "It's at the point-level where we can begin to identify changes and patterns in a player's effectiveness."
The ground-breaking research is designed to improve the tactics and decision-making of Australian tennis players, coaches and their supporting sports science staff. It is funded by VU and Tennis Australia, which has established a $2 million co-investment research partnership.
Professor Damian Farrow, Professor of Skill Acquisition at ISEAL, says the research is one of the first quantitative studies to investigate the relationship between mental performance and actual performance in sport.
"This is the first evidence that I'm aware of that highlights how you can use large data to look at the mental side of a game," he says.
"This type of analysis has application not only in tennis but also in other sports where there's a large pool of data. It's translational work that influences the coaching of players and coaching performance."
For more information, email [email protected] or visit ISEAL.