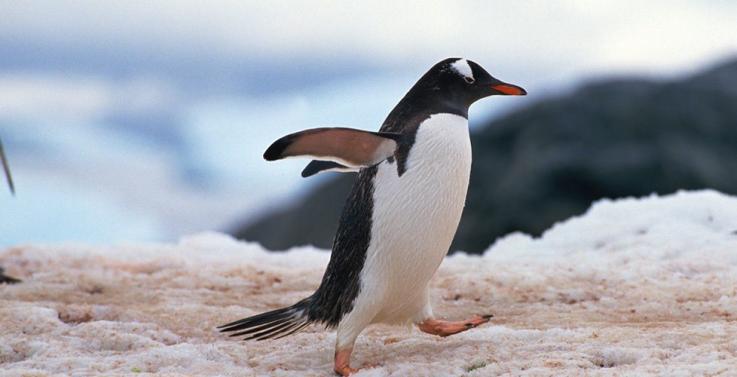 A 'magic wand' invention for cleaning penguins caught in oil spills has won first prize at the Banksia Sustainability Awards.
The specially-designed device developed by Professor John Orbell from Victoria University's Institute for Sustainability and Innovation and partners at Phillip Island Nature Parks won the 'Business and not-for-profit' category for implementing a sustainable solution to a real world problem.
Professor John Orbell said the novel use of magnetic particle technology in the wand device provided an environmentally-responsible way to treat oiled wildlife that was more effective as well as faster, cheaper and less invasive than traditional methods.
"This technology provides a quick clean for penguins and other wildlife affected by oil spills," Professor Orbell said.
"Unlike the traditional detergent cleansing method, magnetic particle technology is inherently portable so contamination can be removed upon first encountering the animal, which can often be at remote locations."
He said the faster the more toxic contaminant is removed, the better the animal's survival chances were later on.
Penguins that are oiled are less able to hunt or maintain their body temperature and are also at risk of poisoning when they attempt to preen themselves.
Some oils are very difficult to remove from plumage, Professor Orbell explained, making pre-treatment agents necessary. Hence his team is also developing techniques to better determine the appropriate agent for a given contaminant and bird type.
"The correct choice of pre-treatment agent can be a critical factor in wildlife rehabilitation," he said.
"Existing protocols often rely on anecdotal evidence for the choice of a suitable agent - such as olive oil or methyl soyate - but very few scientific investigations have looked at what optimum pre-treatment agents for a given scenario might be or when the most appropriate time to use it is."
This research has been supported by the Sea World Research and Rescue Foundation, BHPBilliton, Phillip Island Nature Parks, the Australian Maritime Safety Authority, the Penguin Foundation and the Australian Research Council.