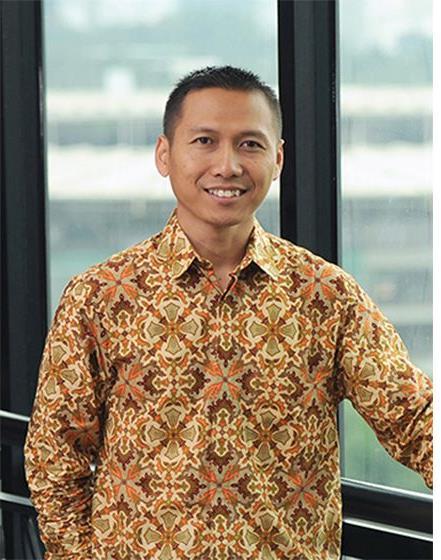 Imagine carrying 15 kilos of research equipment - up the slope of an active volcano.
This is what VU alumni Nur Asyik Hidayatullah (graduate of Master of Engineering by Research at Victoria University) did in order to develop a ground-breaking prototype app. The app monitors toxic gas alerts which can help predict volcanic eruptions.
Thousands of people in Indonesia live near two active volcanoes, Mount Merapi and Mount Kelud (part of the notorious Pacific Ring of Fire), so Nur's innovation, which can detect volcanic gas activity, could save lives.
The application, called Volcanic Gas Online Monitoring System, comprises two detectors connected to a wireless network. It is capable of measuring the volume of gases a volcano emits from its crater. It can also continuously measure and detect volcanic gas activities, then send the data in real time to a server.
The data can be used to analyse a volcano's activity on a daily, weekly, monthly or even annual basis. "If the application shows an increasing level of gas activity, it means the volcanic activity is also increasing." This data could be used as an early warning system and potentially predict a catastrophic volcanic eruption.
Nur completed his Masters Research degree in 2011 under the supervision of Professor Akhtar Kalam. The topic of his research was the 'Impact of Distributed Generation (DG) on Smart Grid (SG)'.